Curriculum Overview Spring 2017
Tweets by @Year5IJS
Our Greek Amphora vases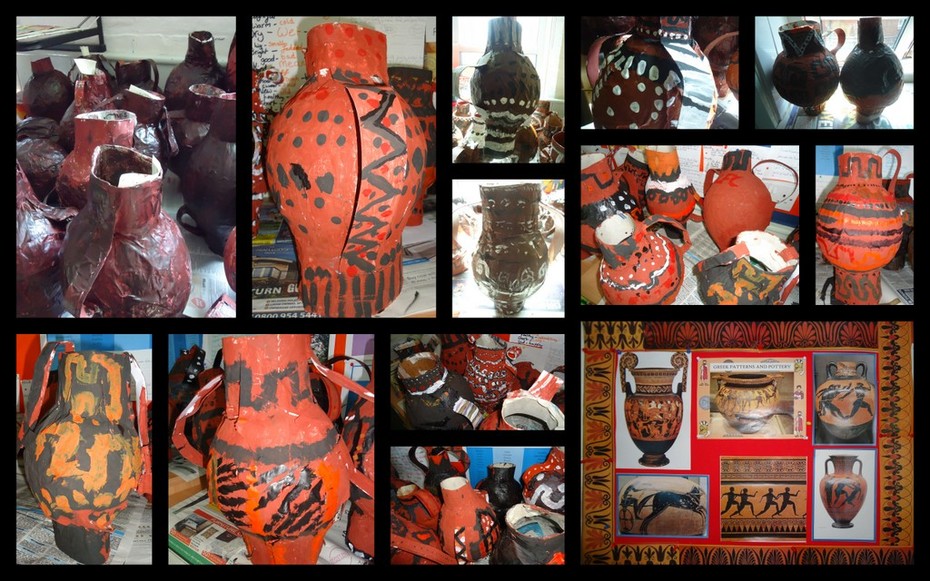 5SU Art Greek patterns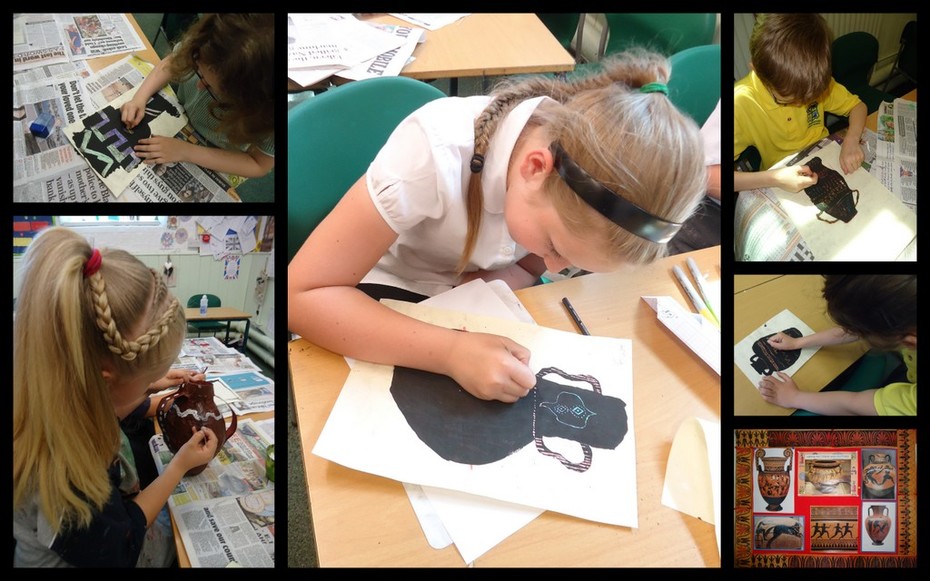 Sulgrave Manor Visit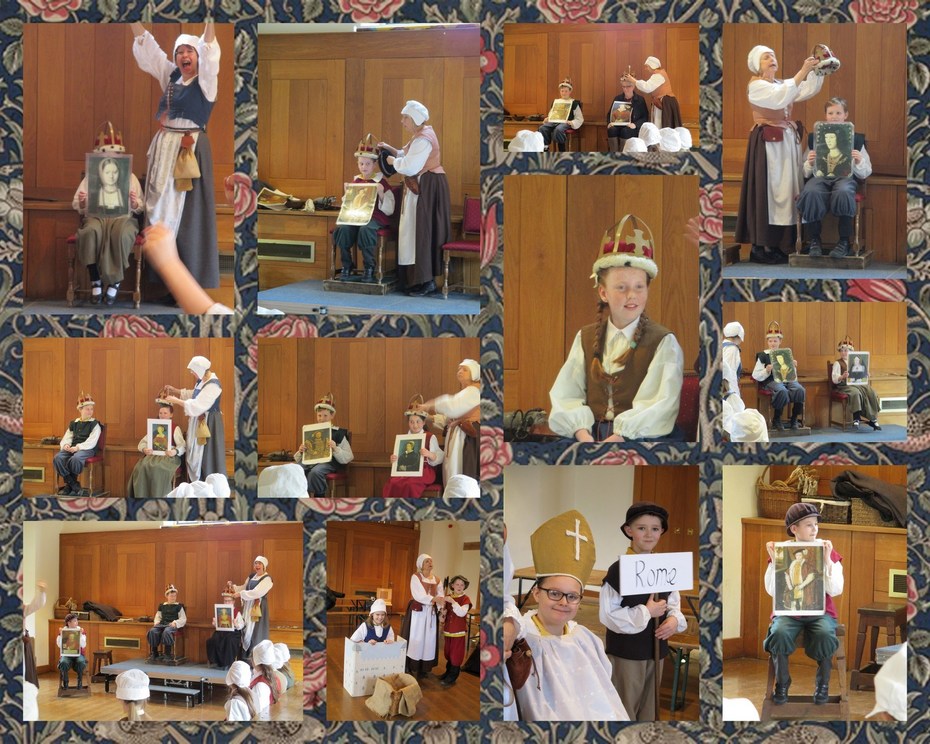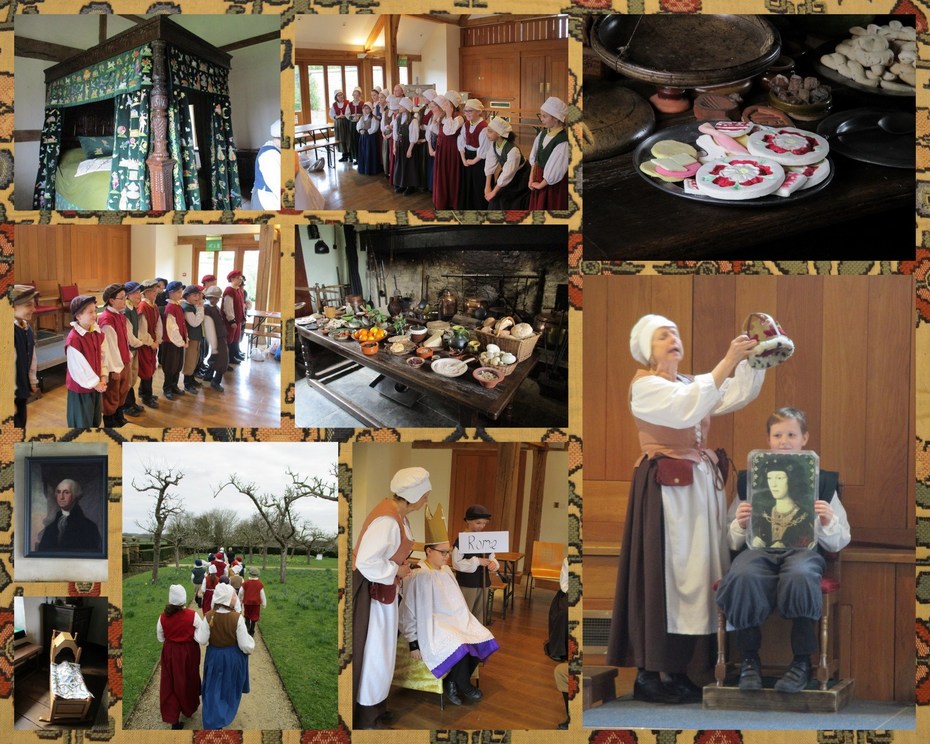 Our Tudor Portraits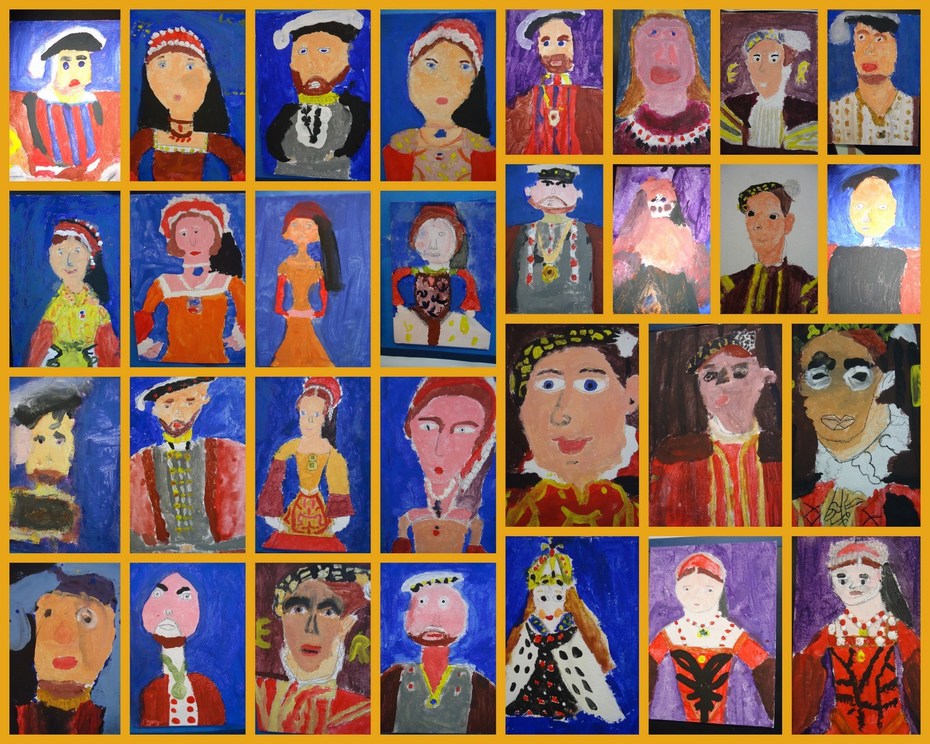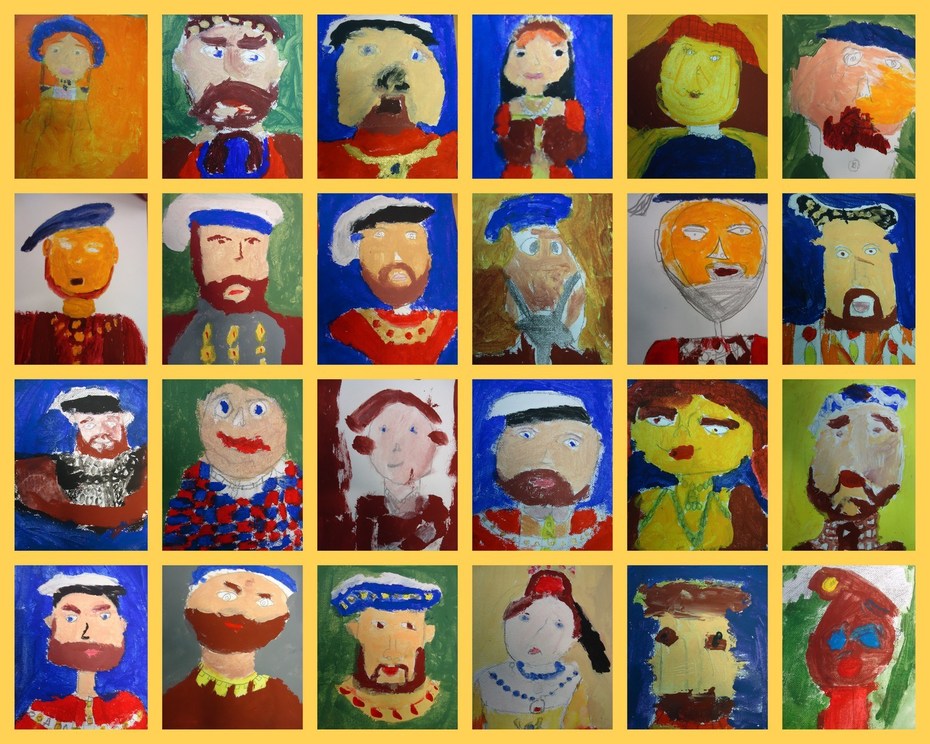 Jabberwocky Poem work by 5ET AND 5SU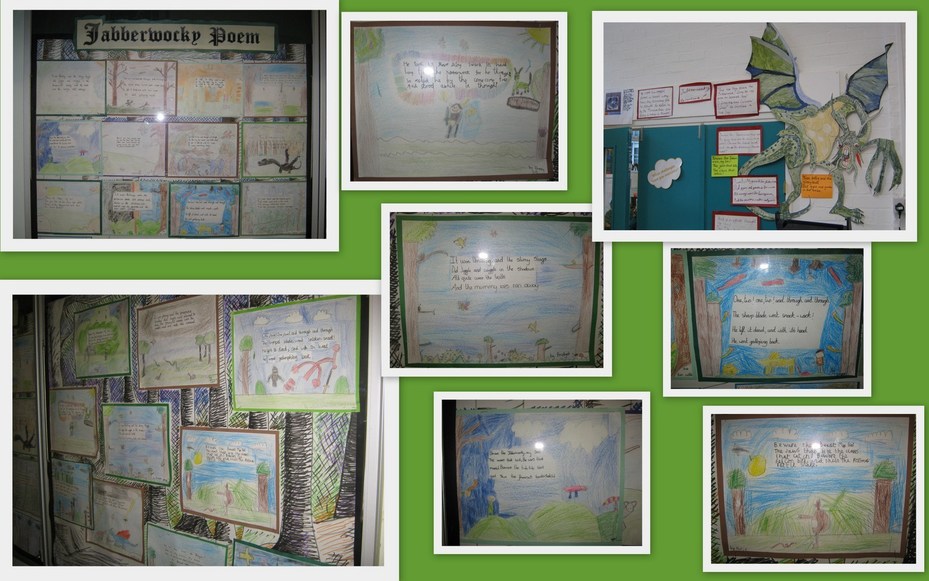 Tudor Portraits By 5JC and 5SU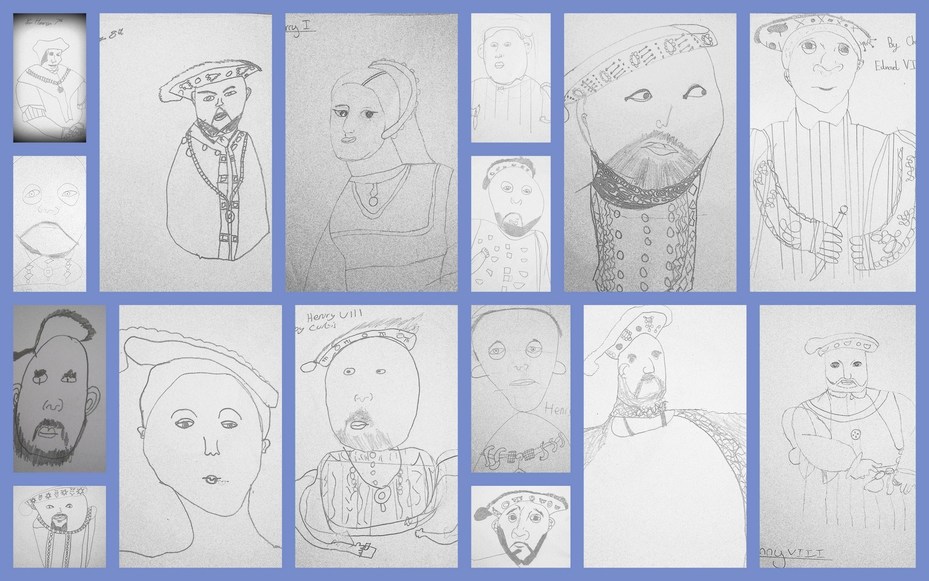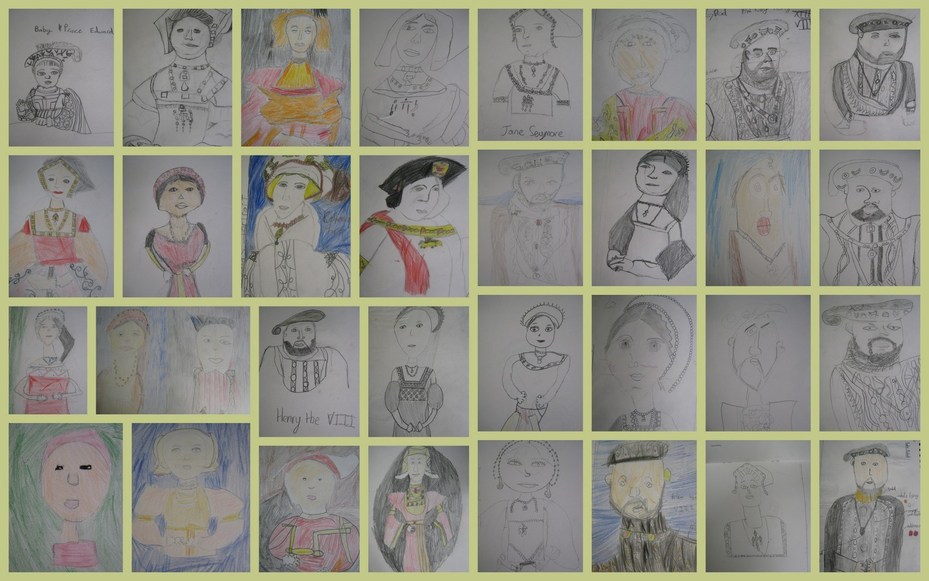 Portraits by 5SU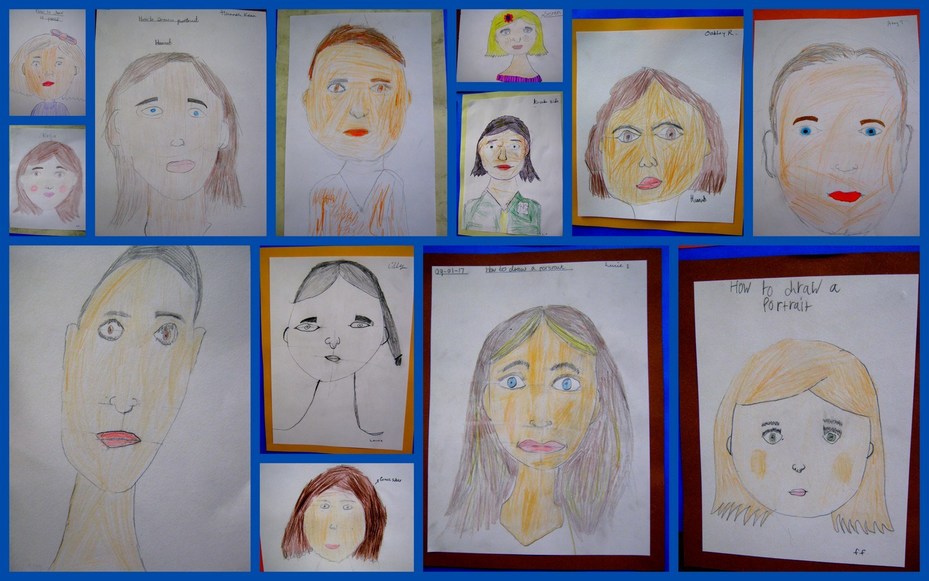 Out of this World!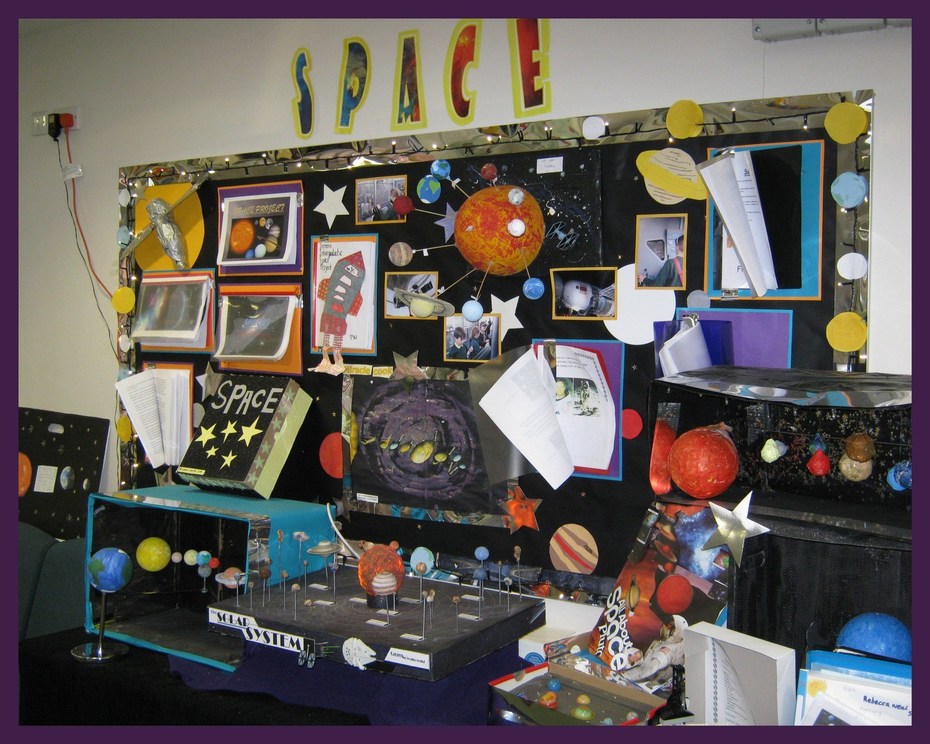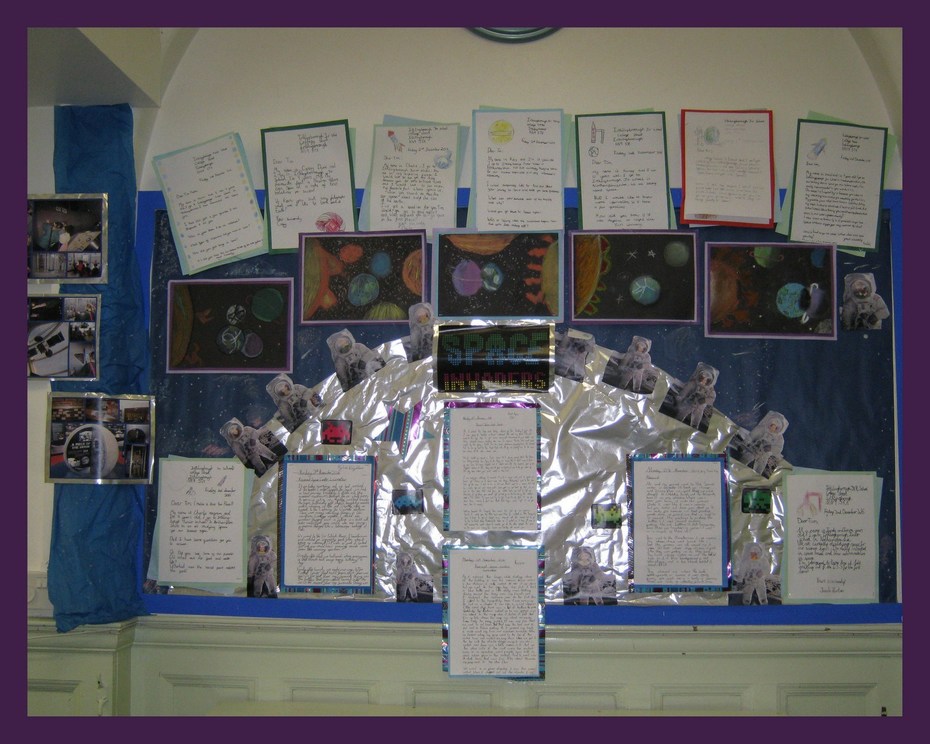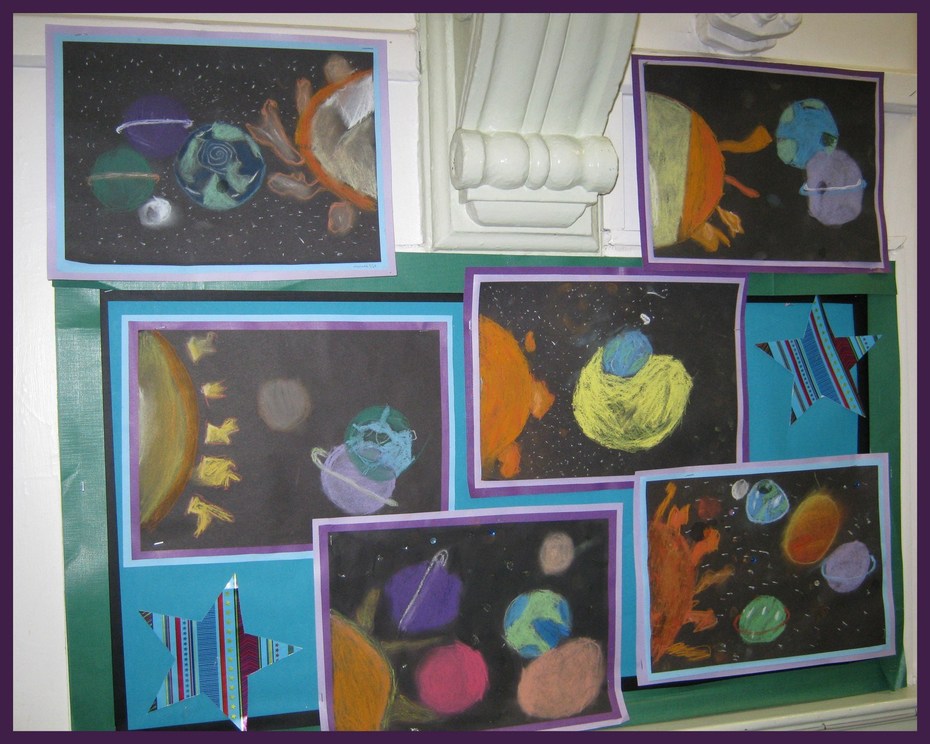 Our Harvest Celebration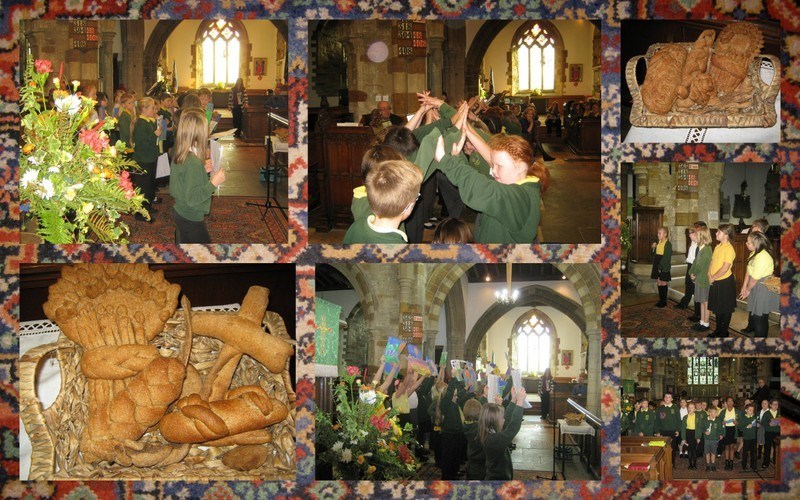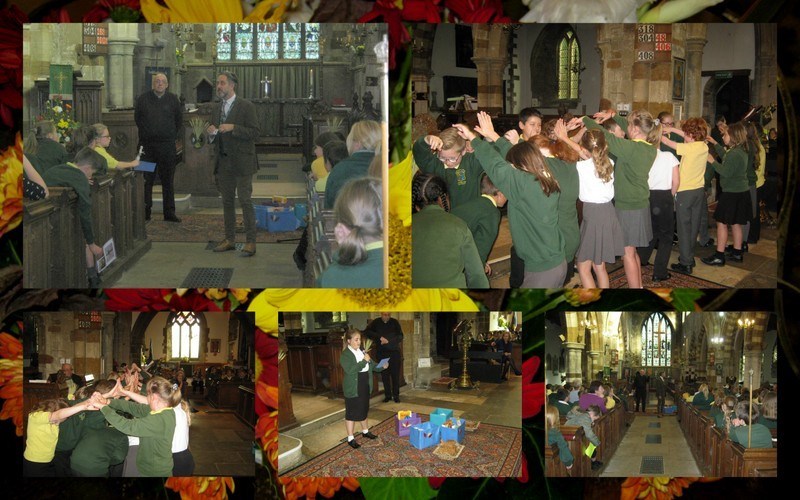 Bread Making in 5MW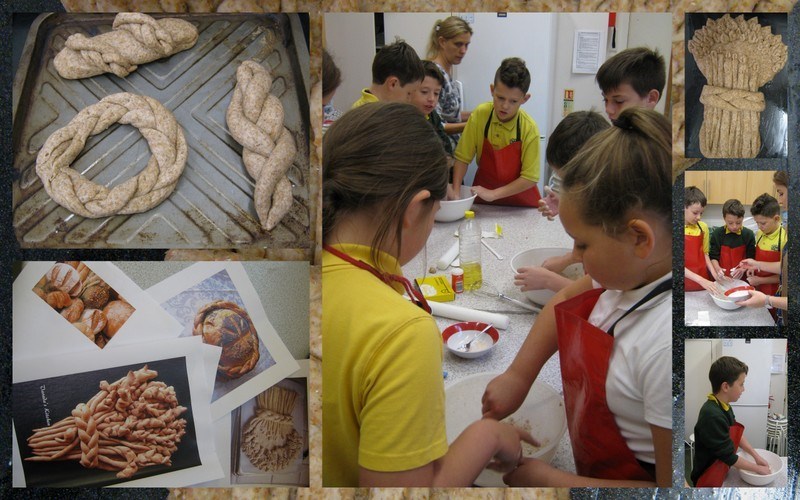 5SU Harvest Dancing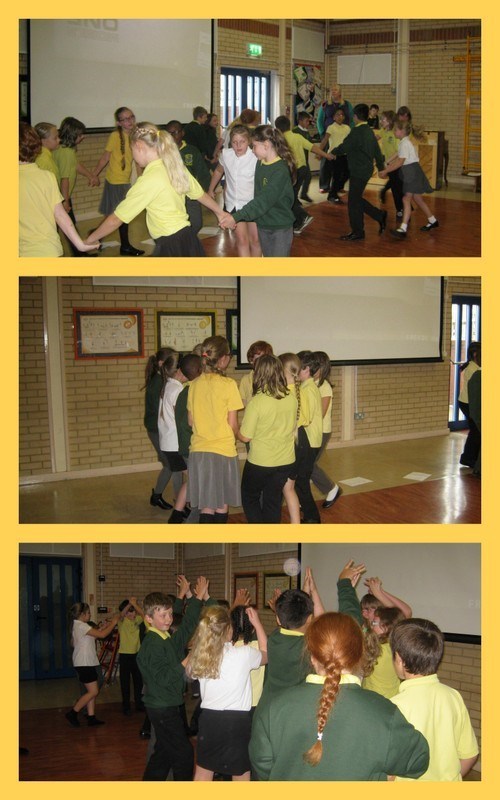 Inspired by Monet and Hockney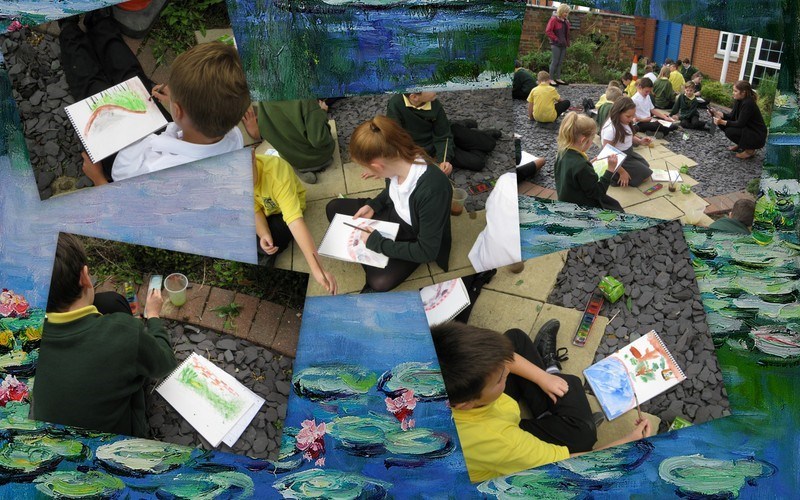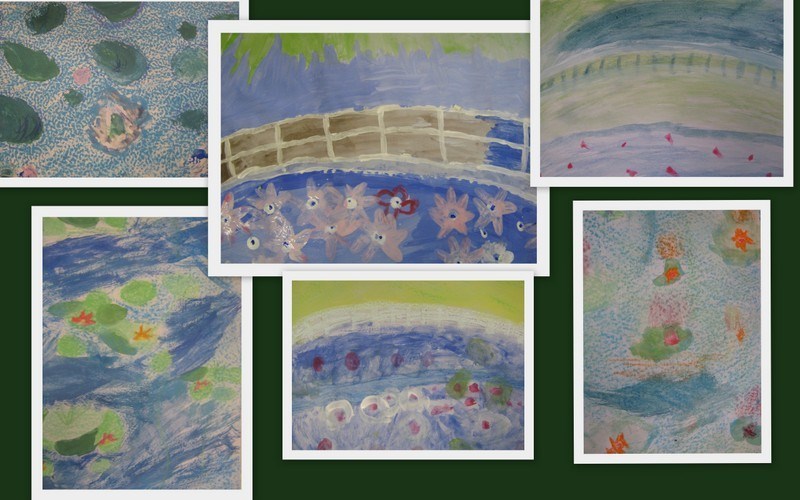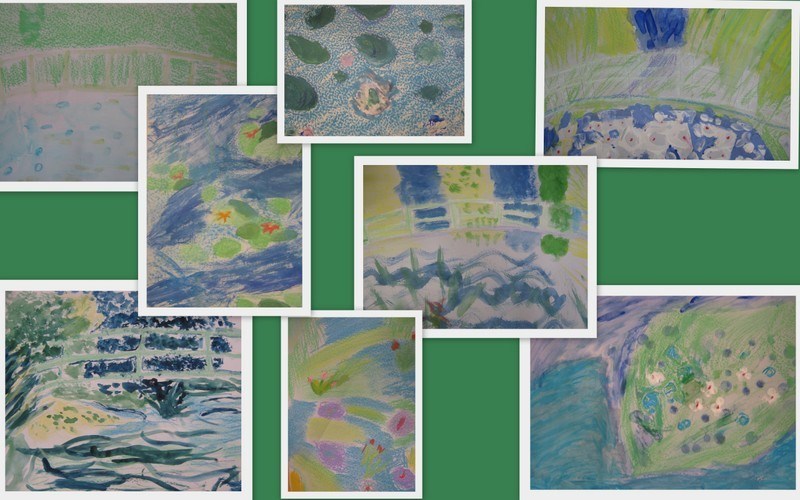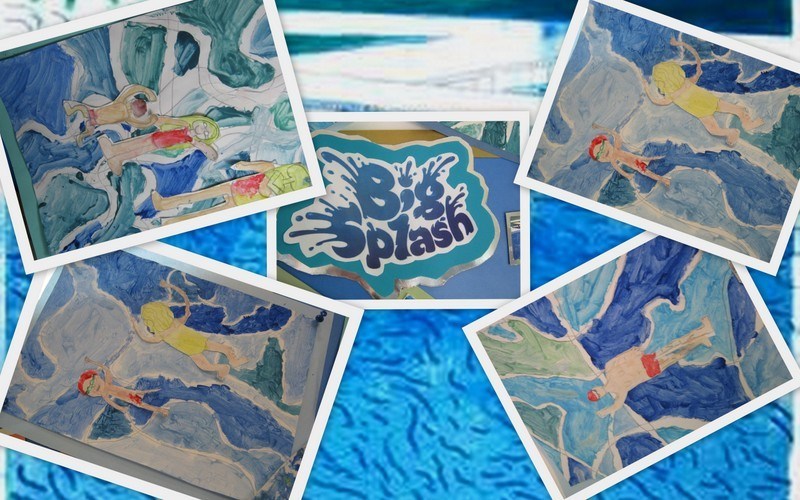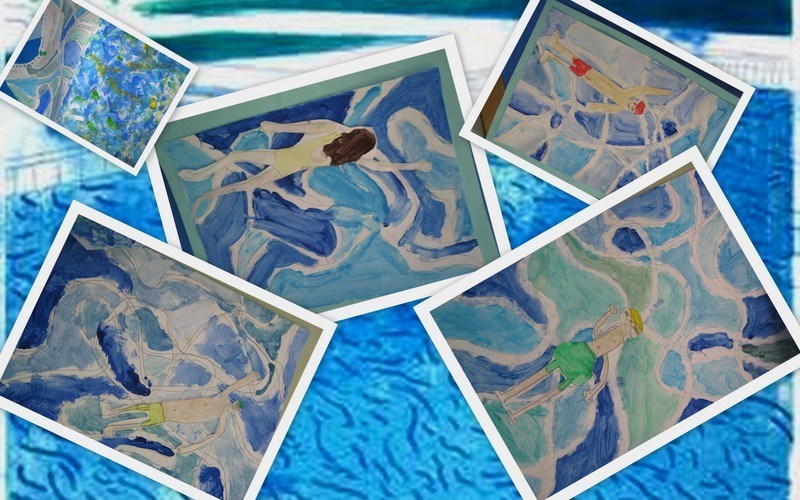 __________________________________________
Our Sports Day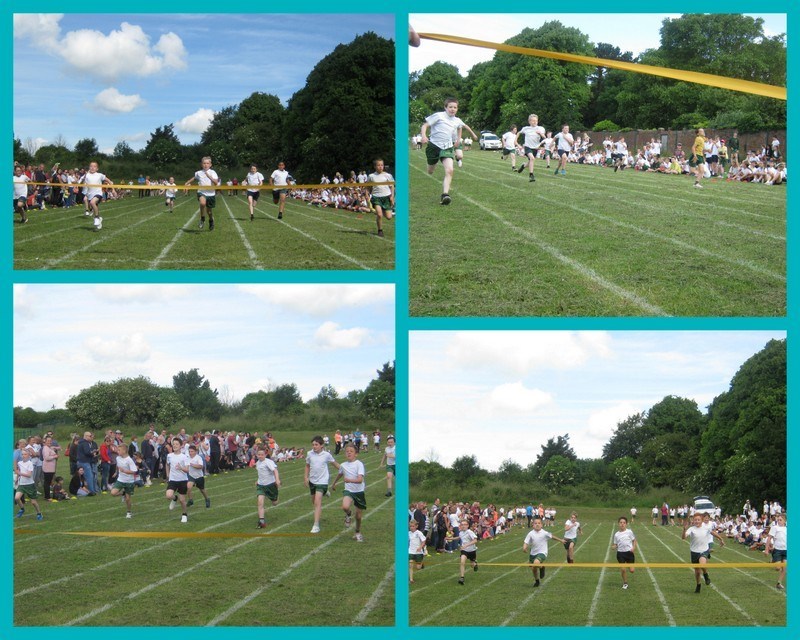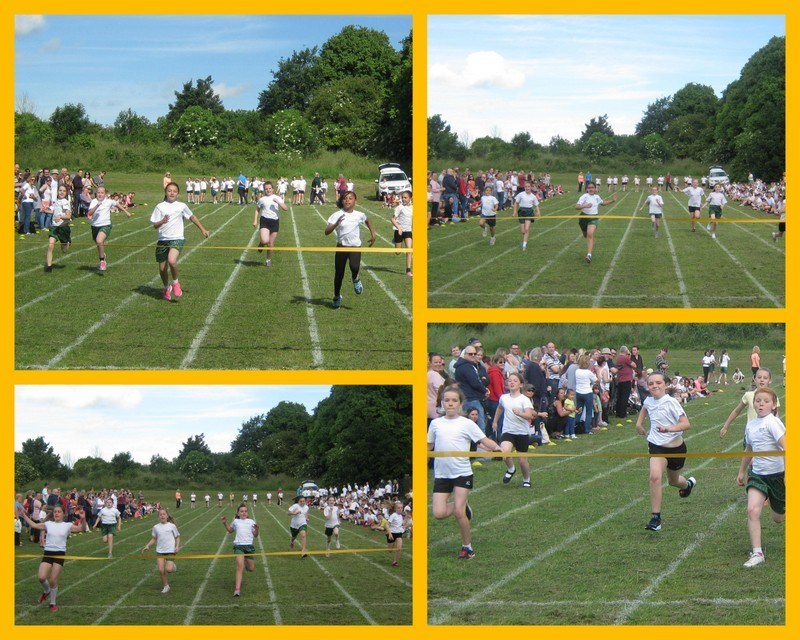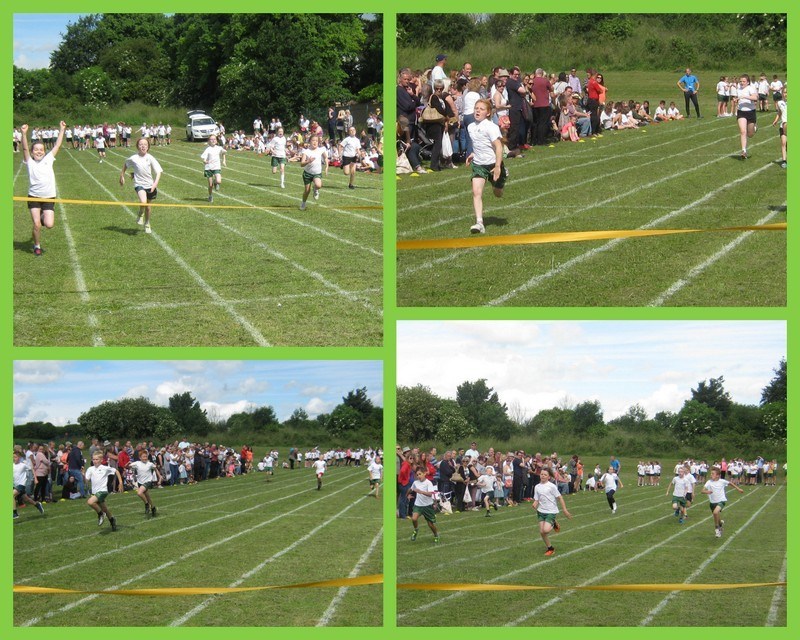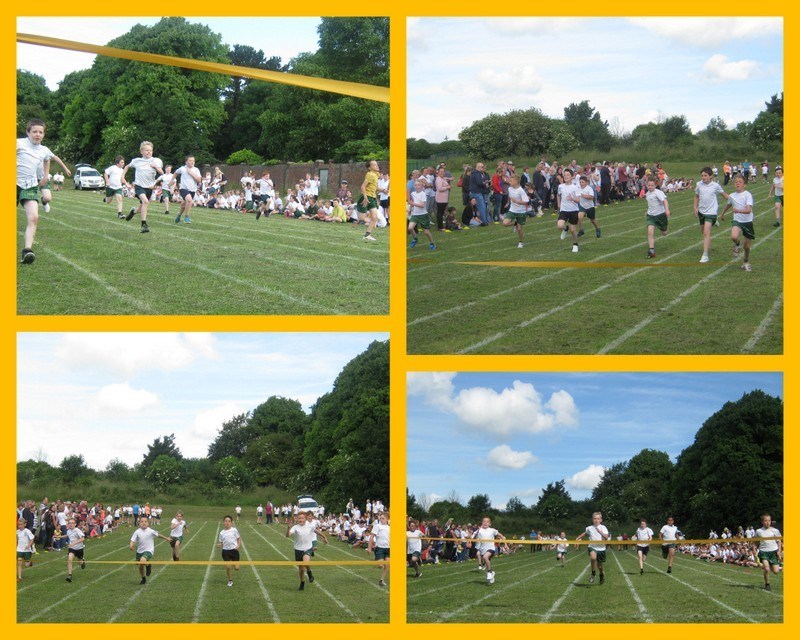 Our Greek Day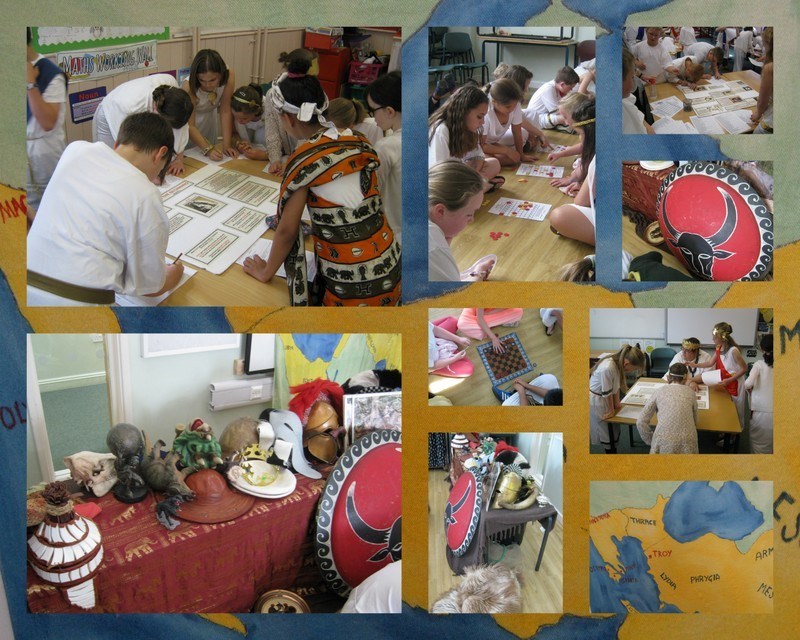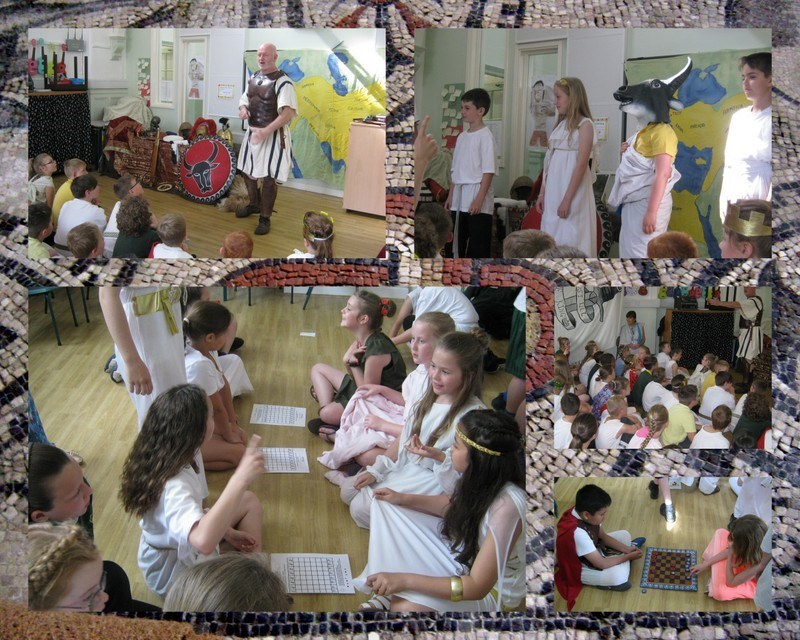 Condover Hall Residential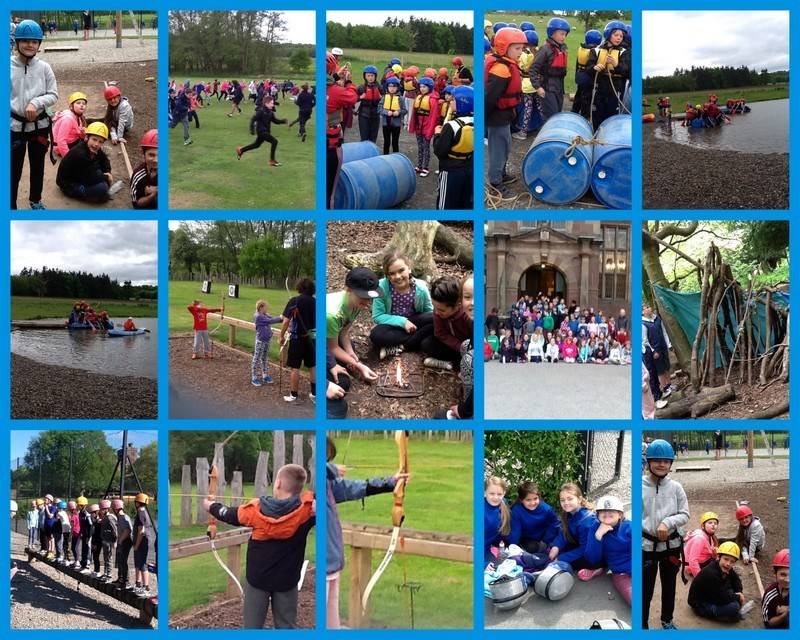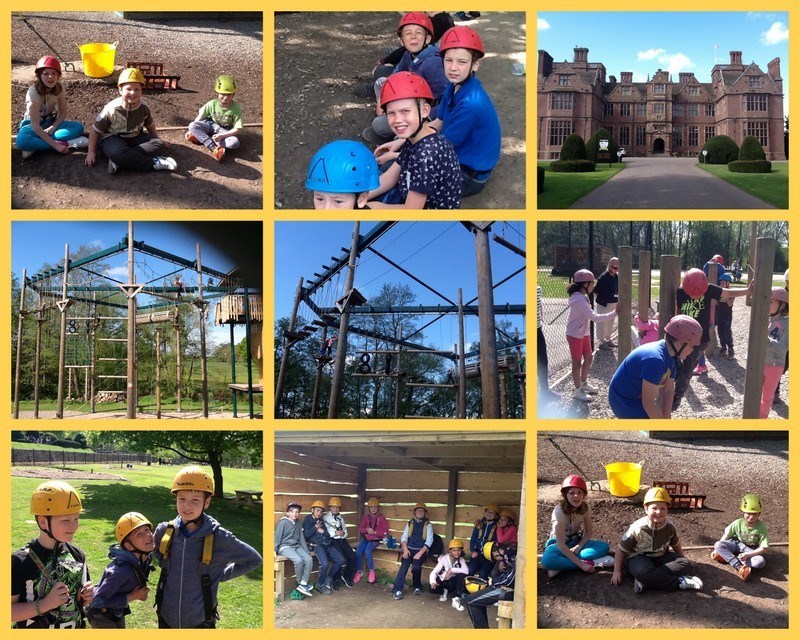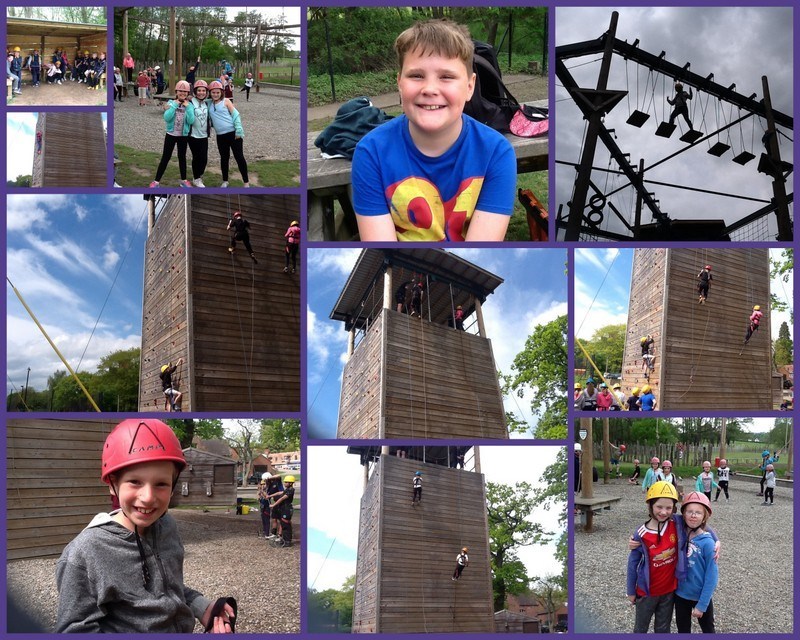 Non Residential Activities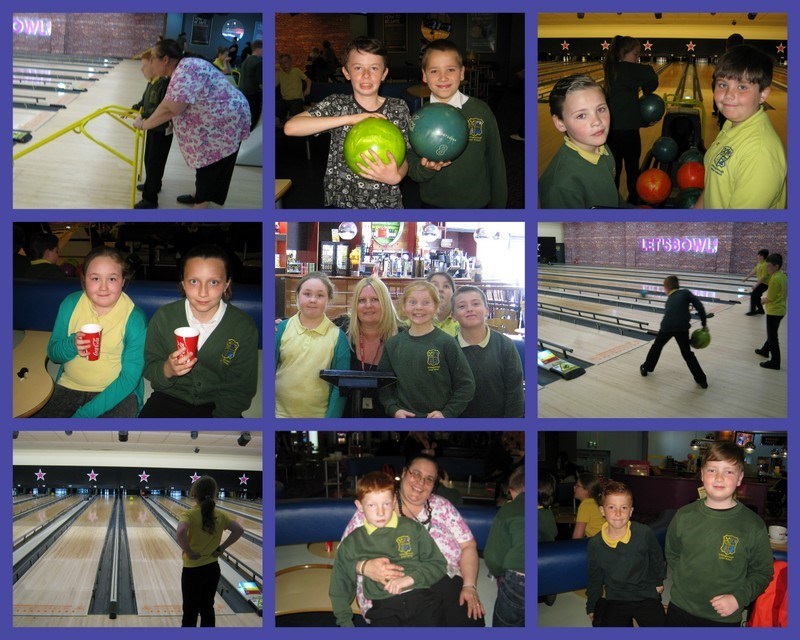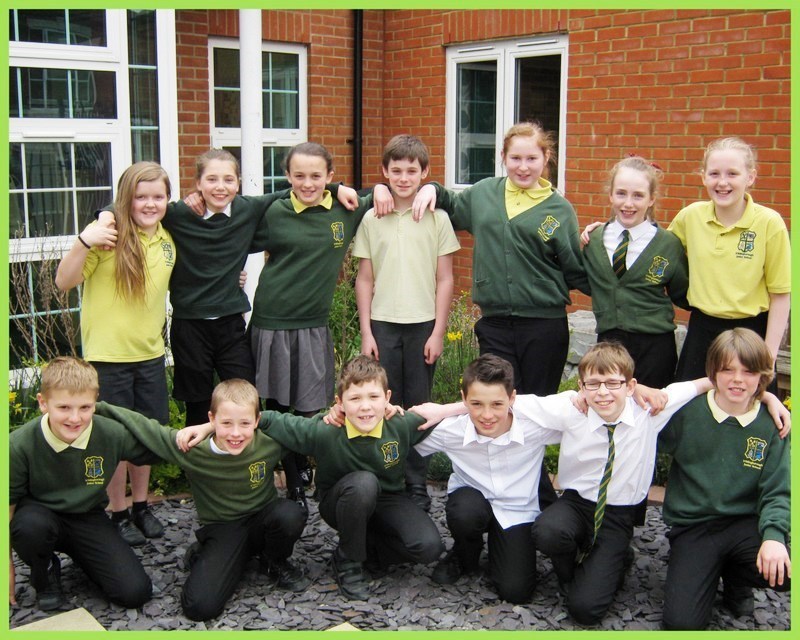 Report of our School Swimming Gala
On Thursday 23rd April 2016, the following children in Year 5 and 6, took part in a Swimming Gala at the Waendle Leisure Centre.
Daisy W, Maisy G-F, Lily H, Isabel S, Olivia D, Isabel H, Daniel R, Robert B, Lewis E, Noah W, Jacob M-W, Harry F and Ralph S.
Event 1: Boys 25 metres Freestyle. Harry swam and came 1st!!!
Event 2: Girls 25 metres Freestyle. Lily swam and came 3rd!!!
Event 3: Boys 25 metres Breaststroke.
Event 4: Girls 25 metres Breaststroke. Maisy swam and came 1st!!!
Event 5: Boys 25 metres Backstroke. Ralph swam and came 2nd!!!
Event 6: Girls 25 metres Backstroke.
Event 7: Boys 25 metres Butterfly.
Event 8: Girls 25 metres Butterfly. Isabel H swam and came 2nd!!!
Event 9: 4 x 25 metres Mixed Medley Relay. Relay Team came 2nd!!!
Event 10: Freestyle Relay
Event 11: Canon Relay. Relay Team came 2nd!!!
We gained a total 78 points, which gave us 2nd place overall and a place in the semi-finals to be held in Corby in June.
A great time was had by all.
Written by,
Harry F, Jacob M-W and Isabel H.
Tudor Portraits by 5MG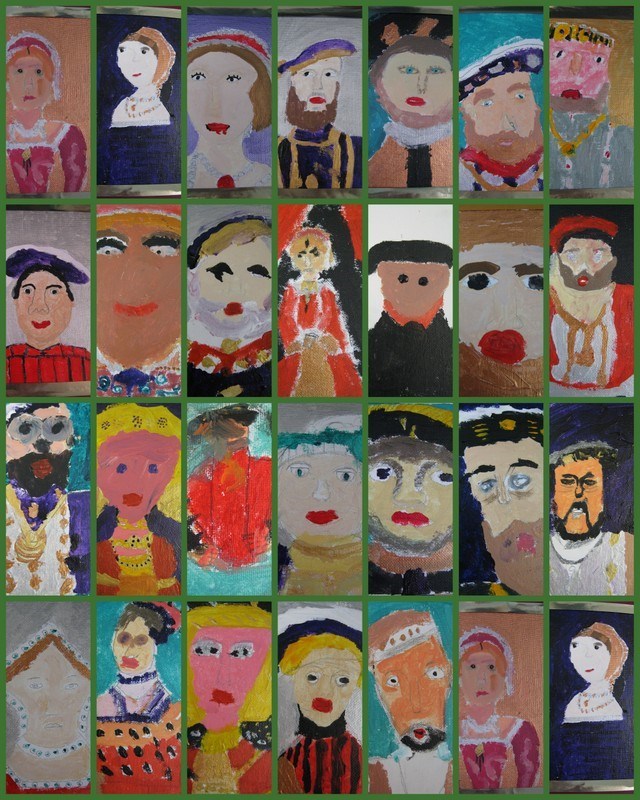 Tudor Portraits by 5JS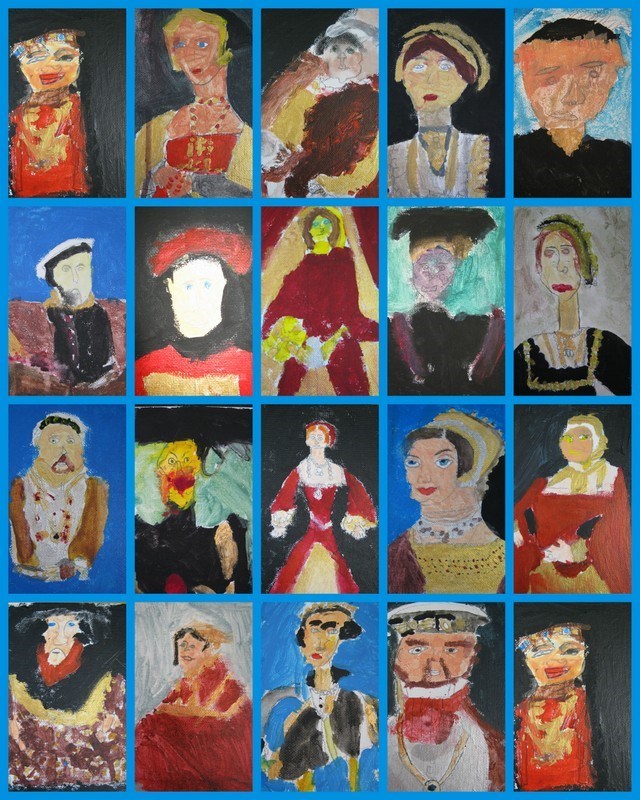 Tudor
Portraits
by 5DJ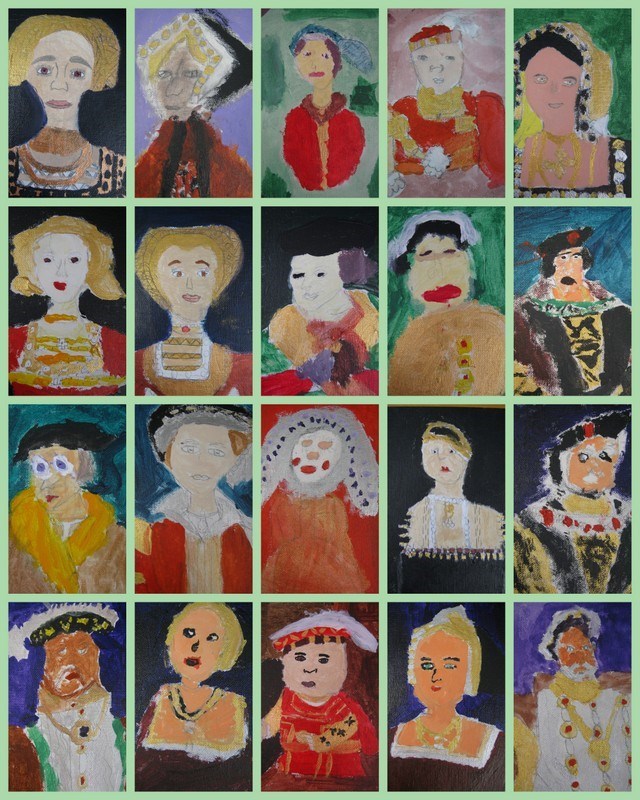 Painting Our Tudor Portraits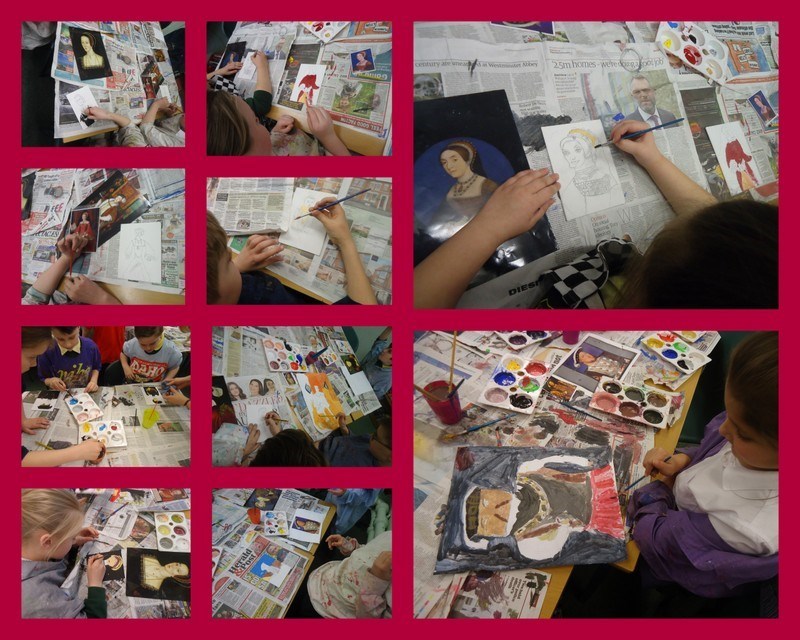 5JS Visit Sulgrave Manor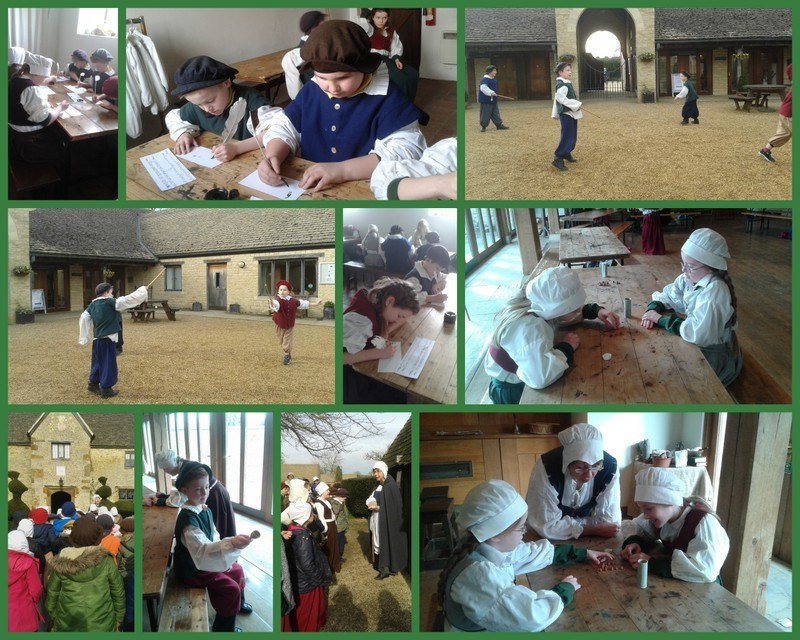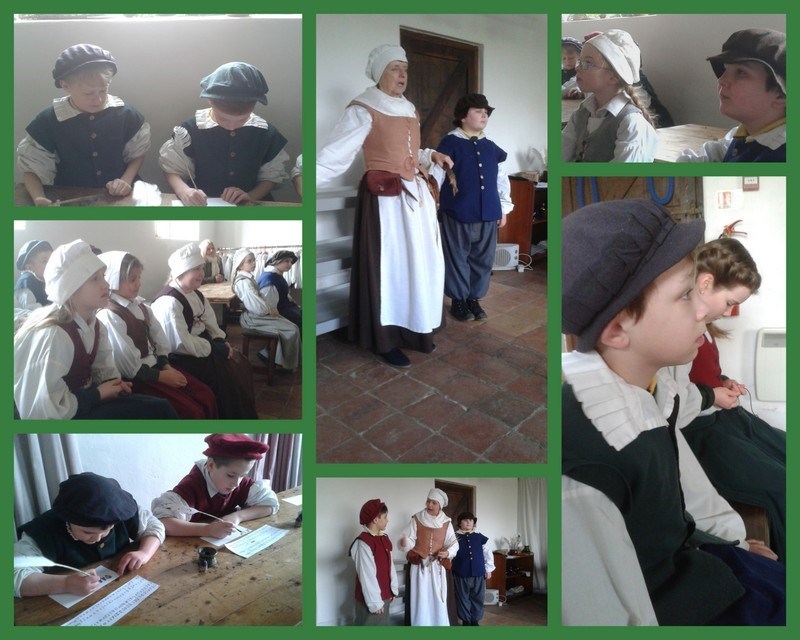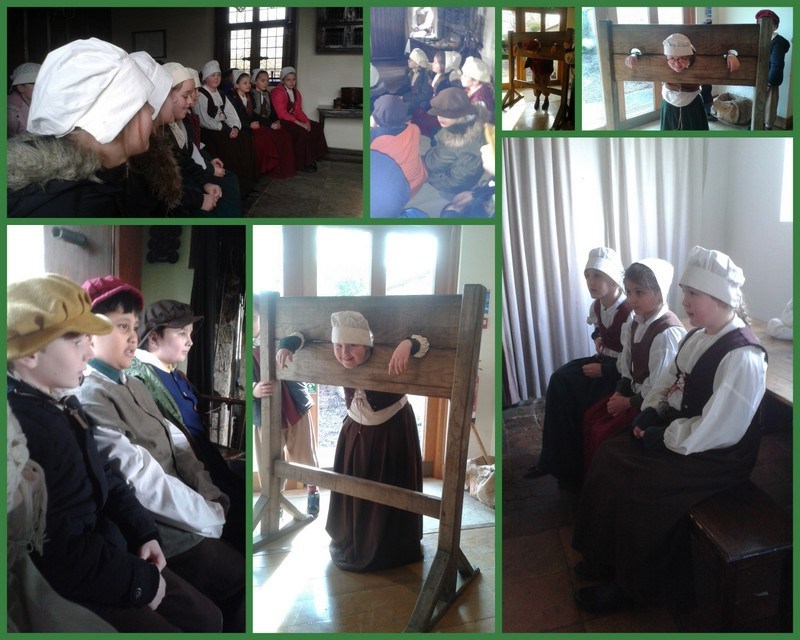 Mandir Visit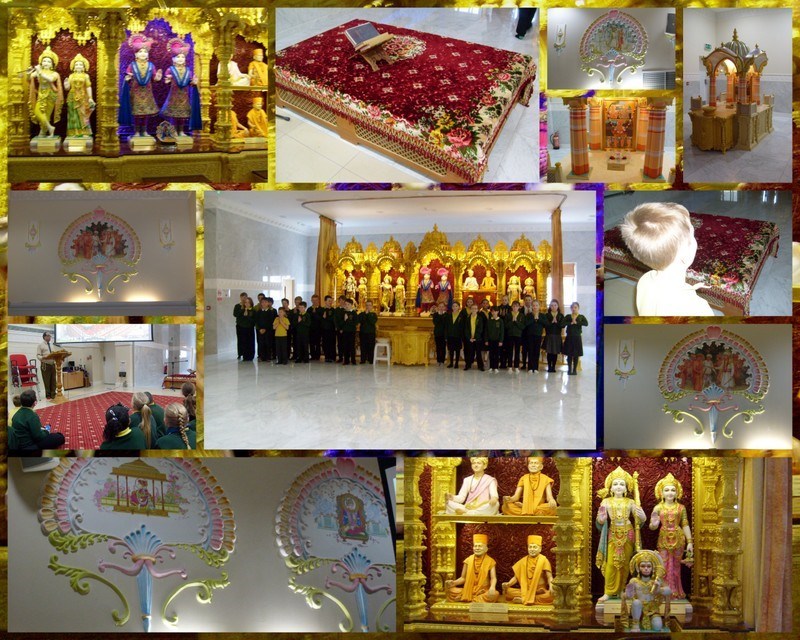 Maths Week work
Year 5 worked with Year 3 to complete lots of activities and create their own maths questions across the school.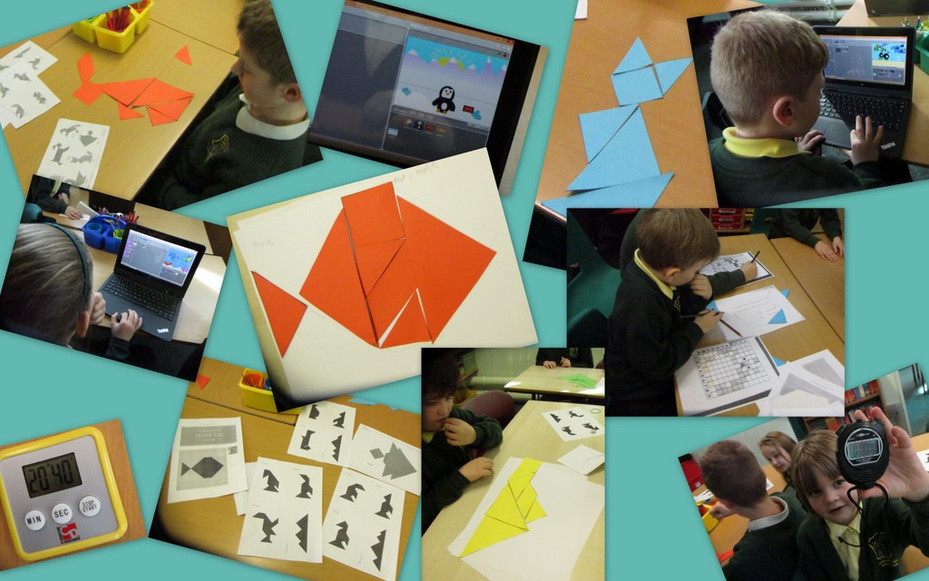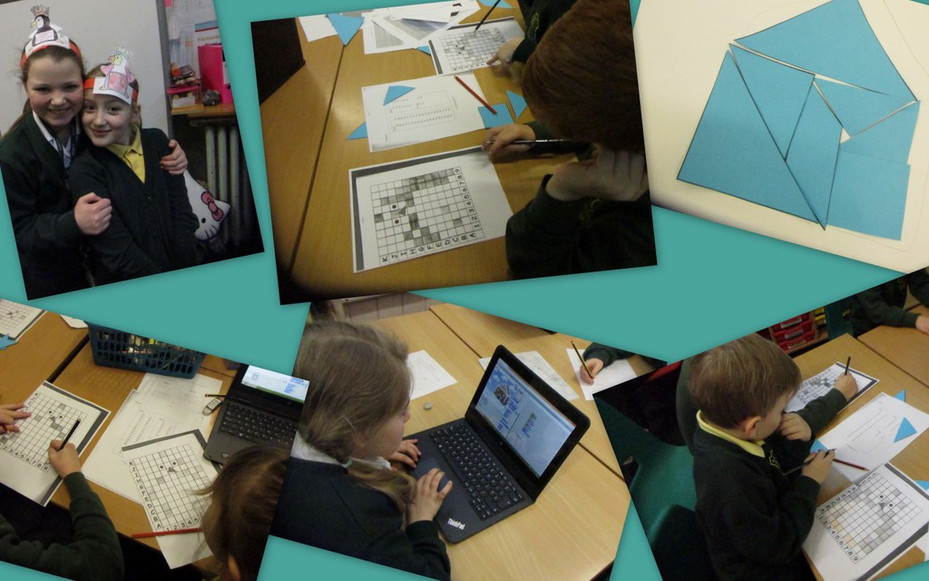 Our Space Project Exhibition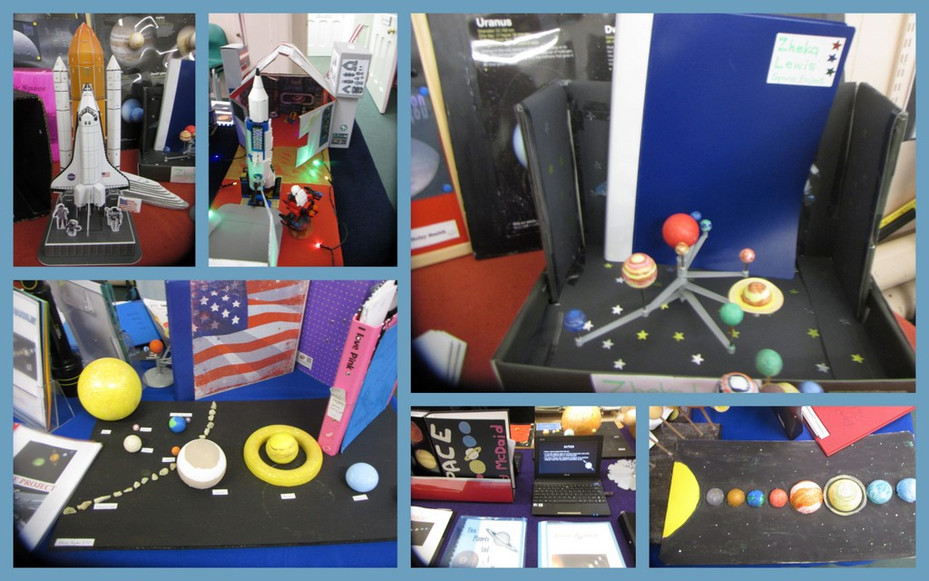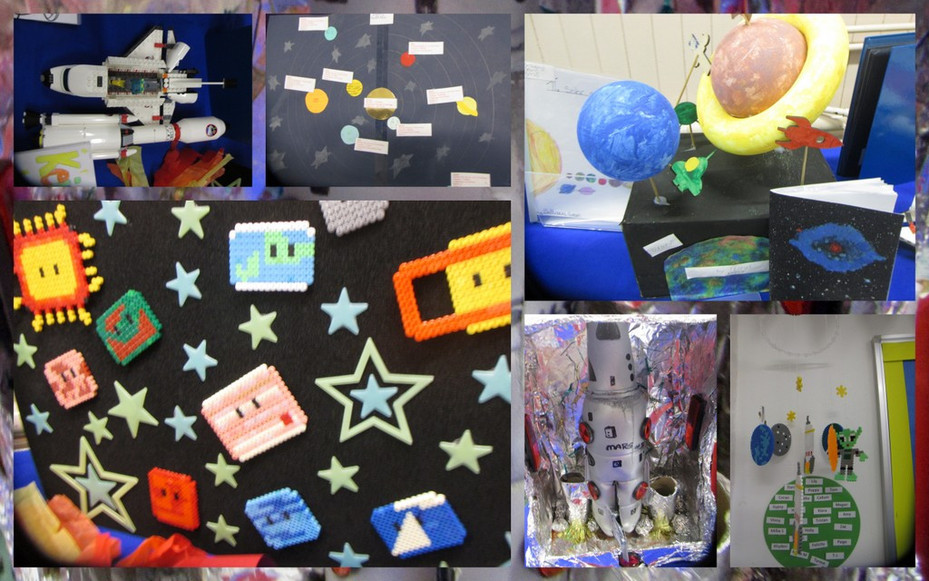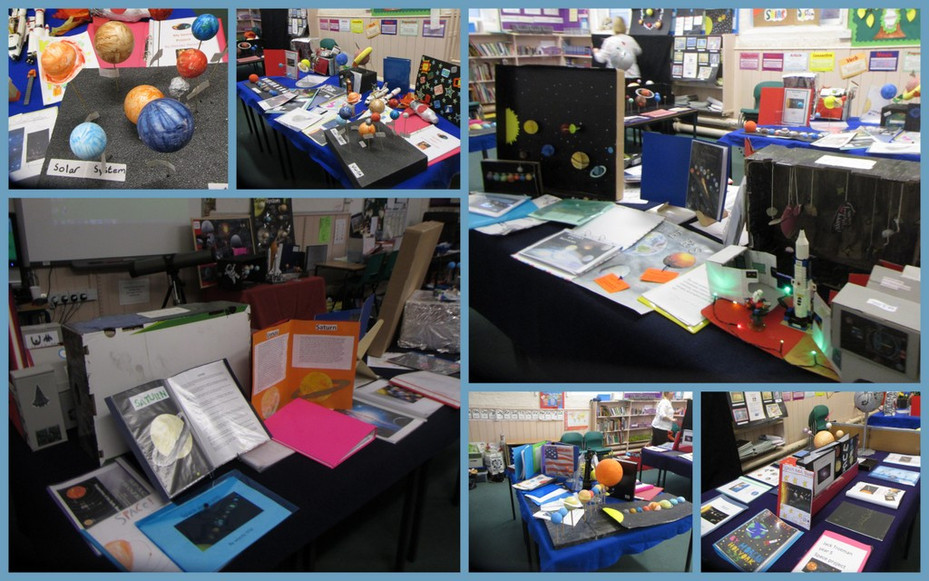 Our Space Centre Visit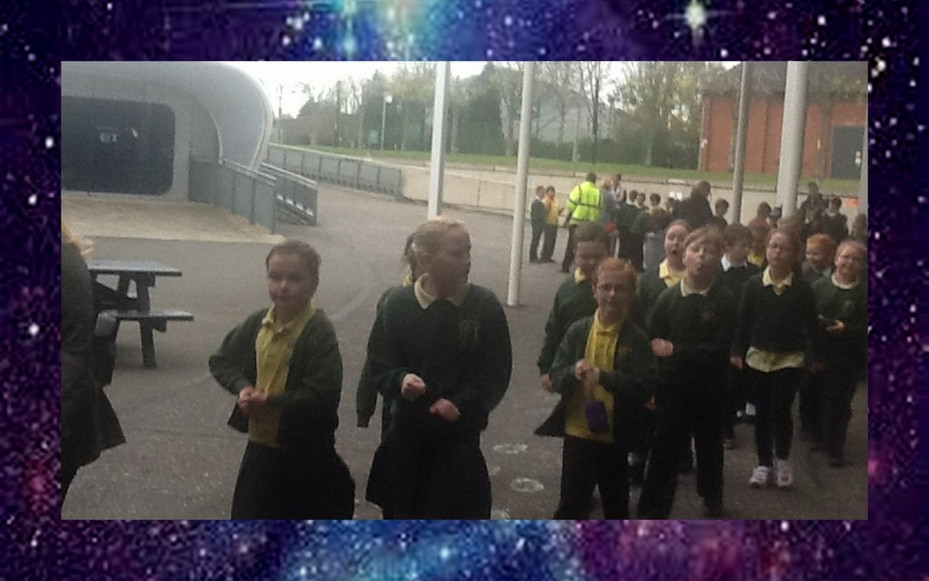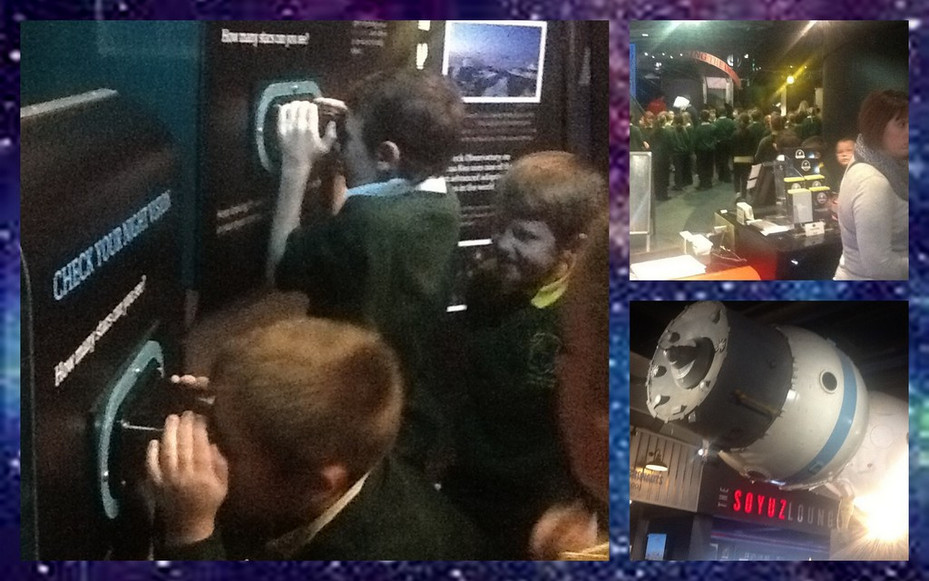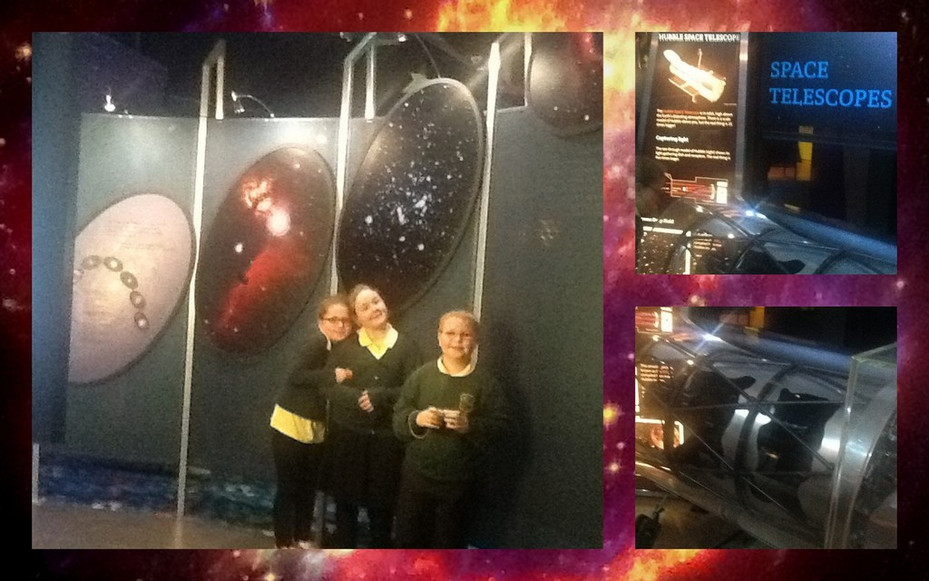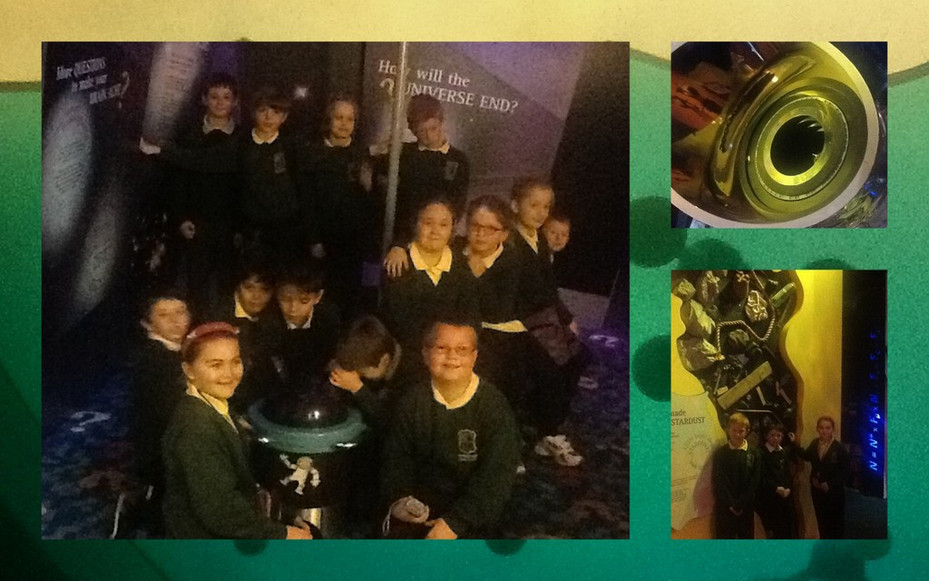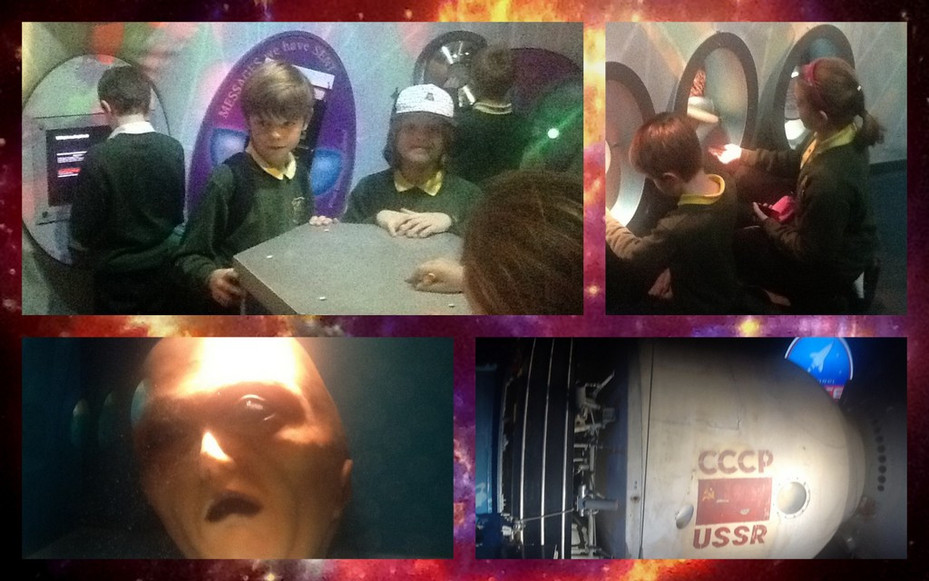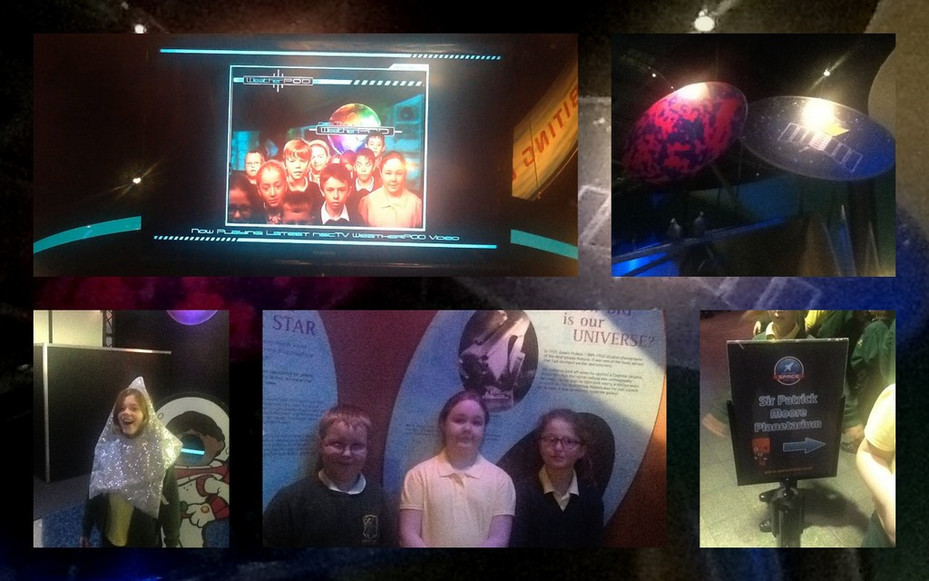 Author Steve Bowkett Visits our School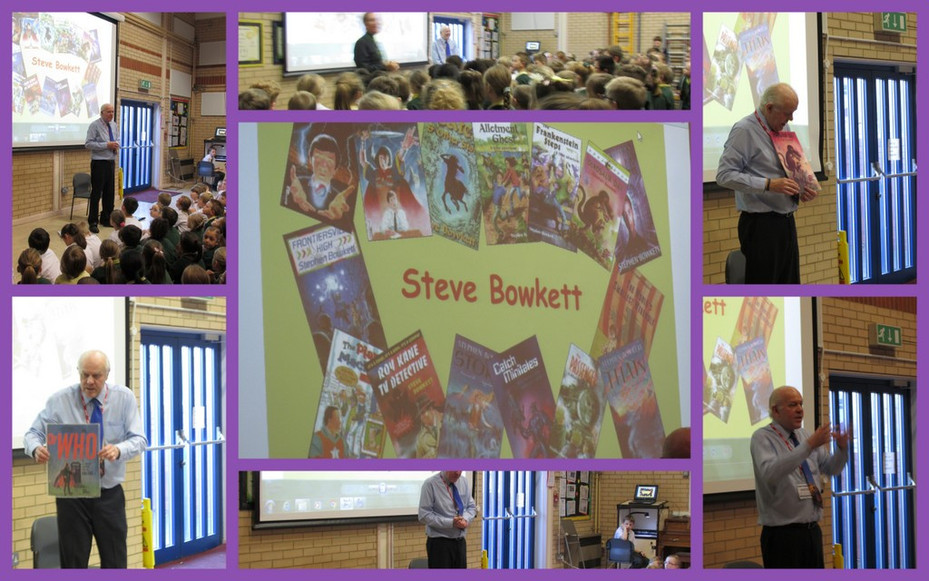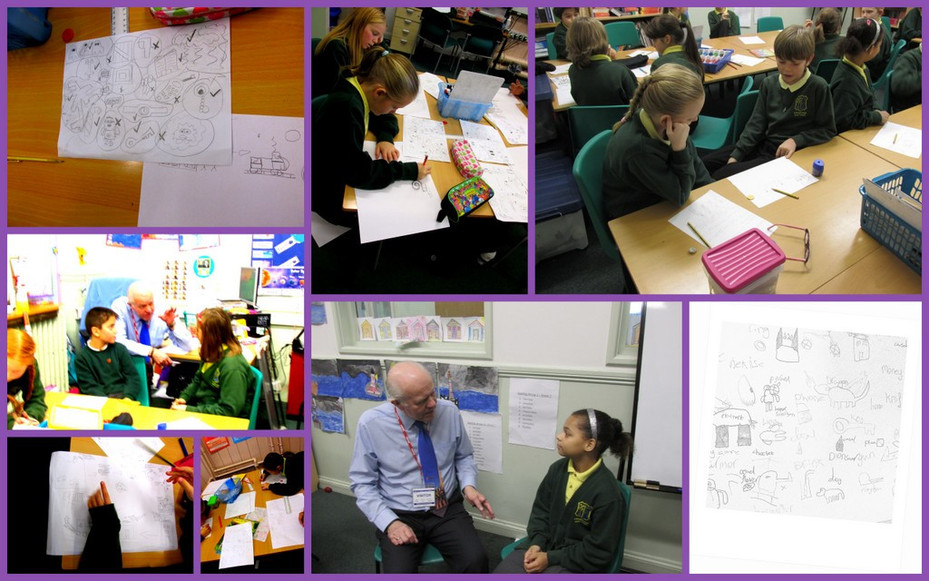 Sulgrave Manor Visit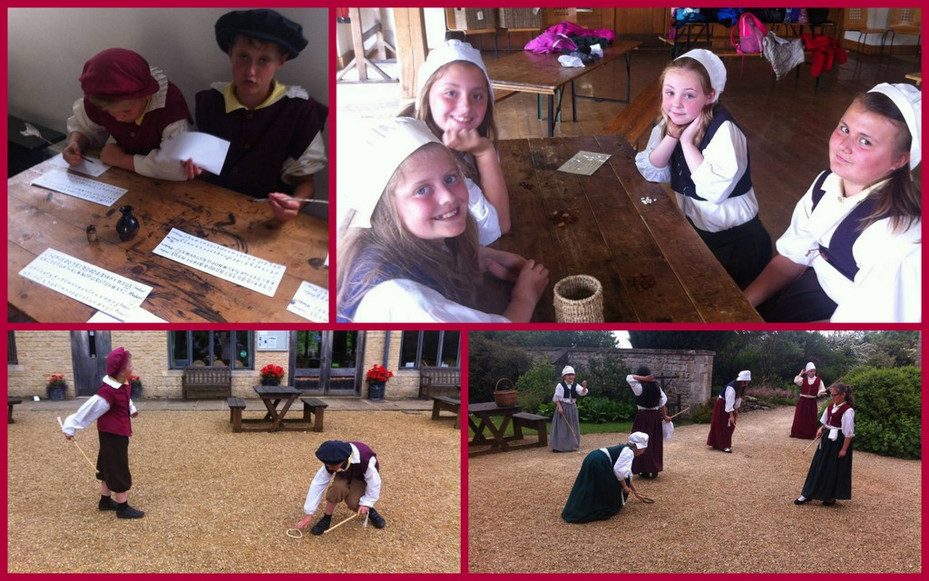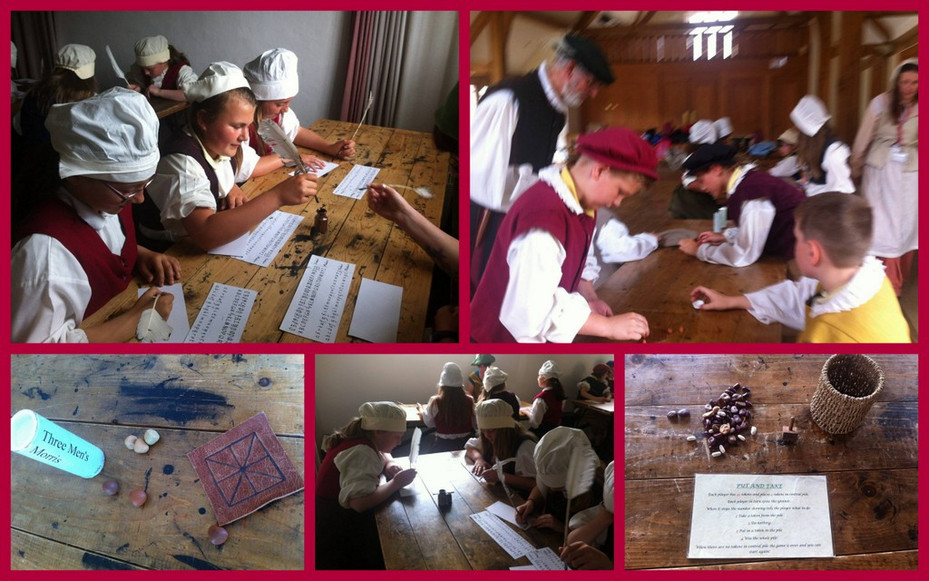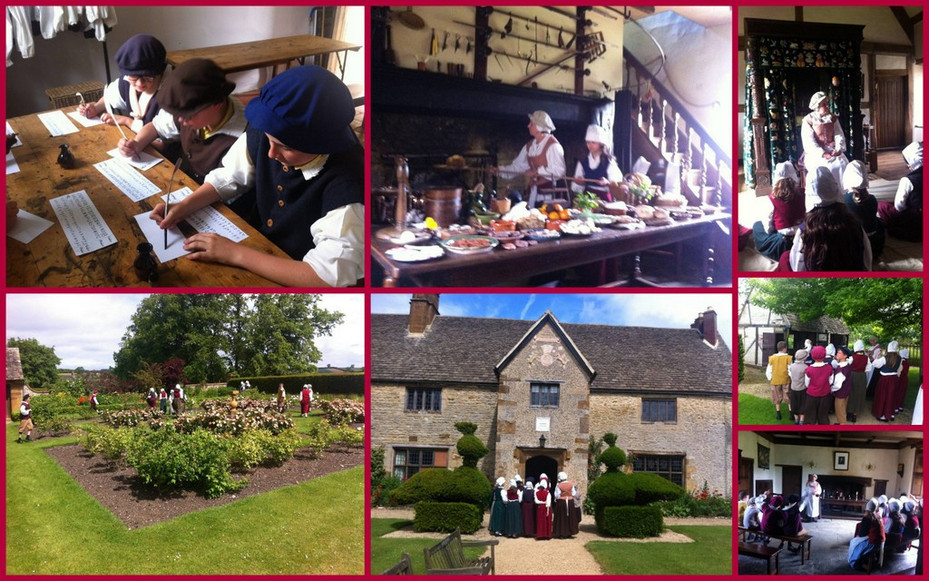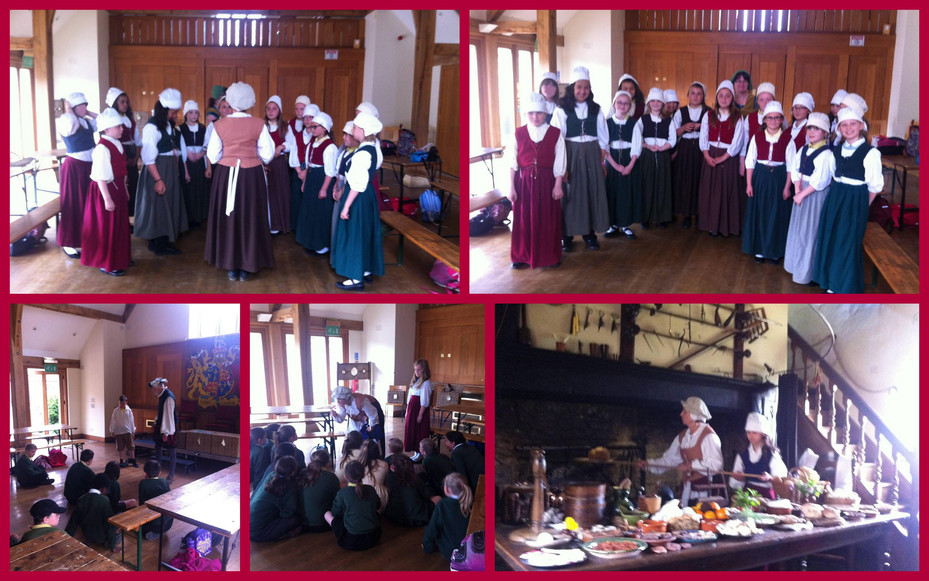 Our Sports Day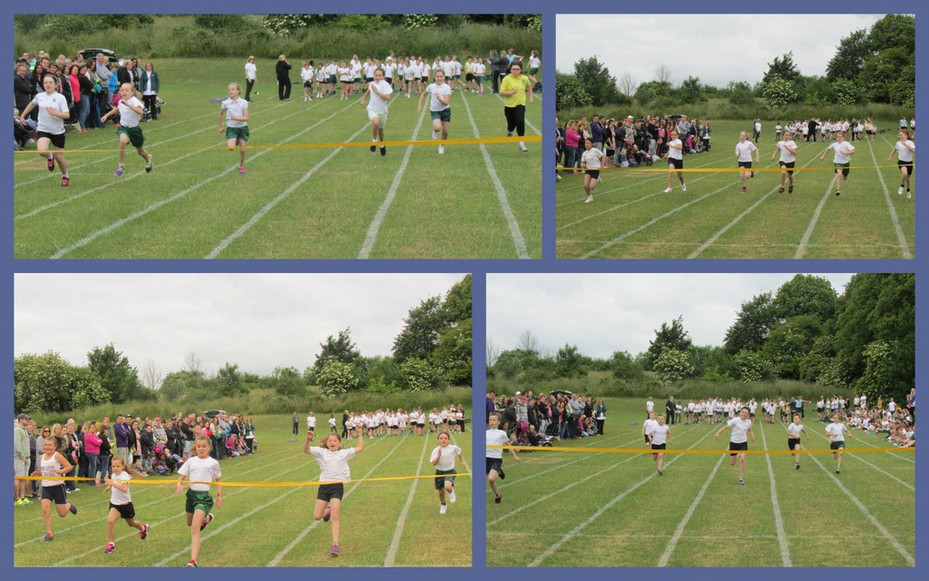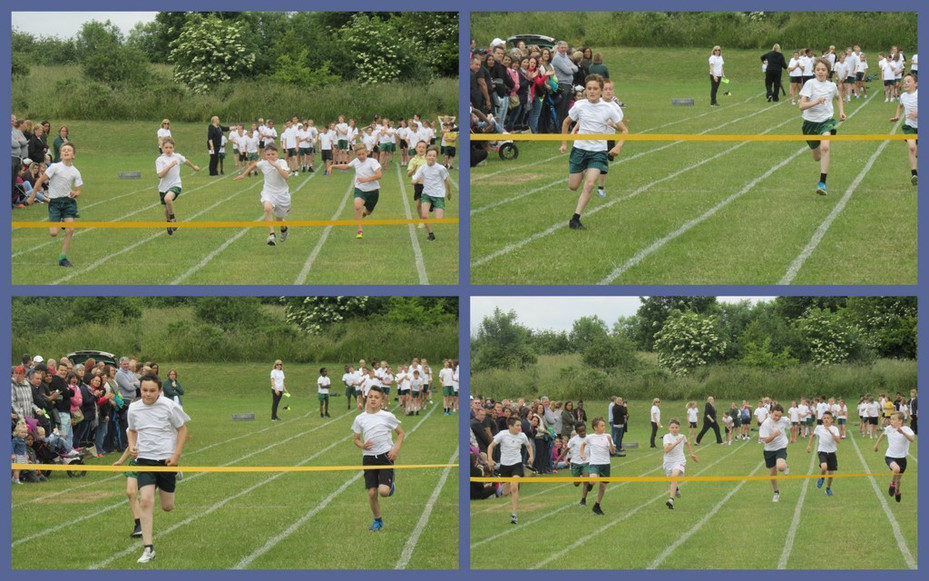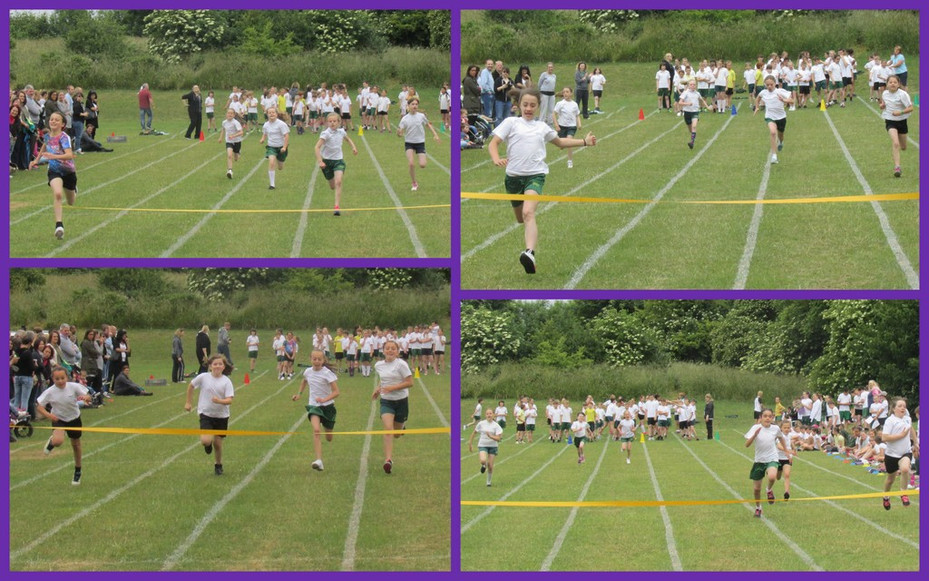 Our Scarborough Residential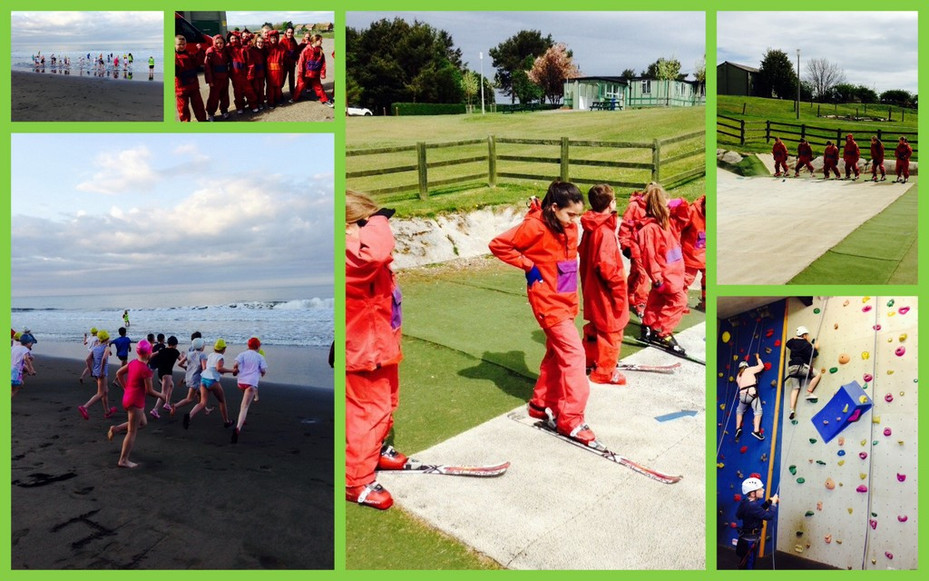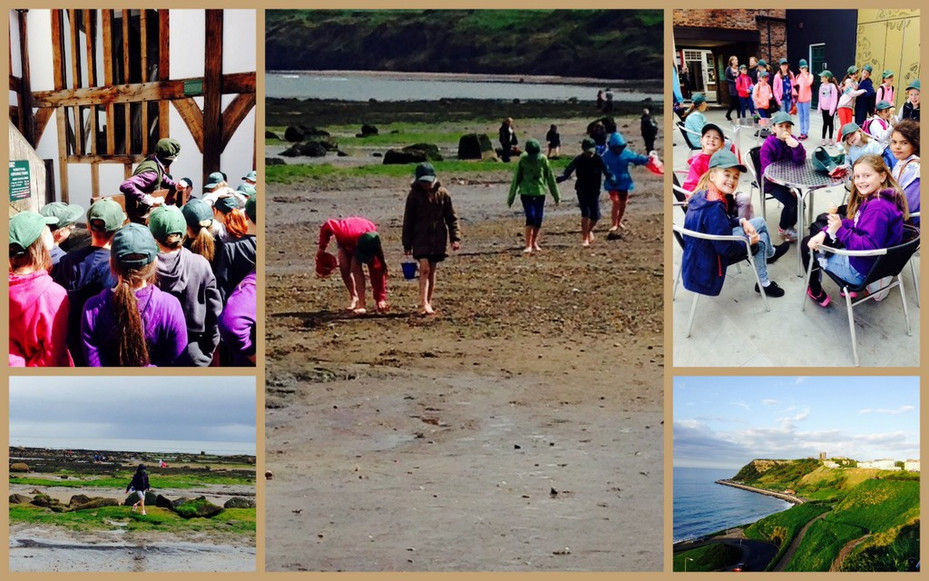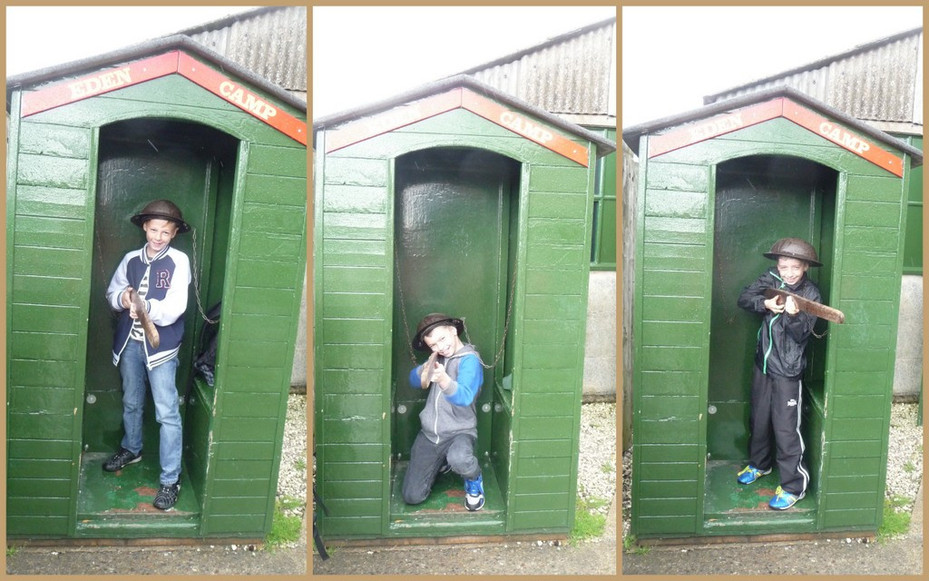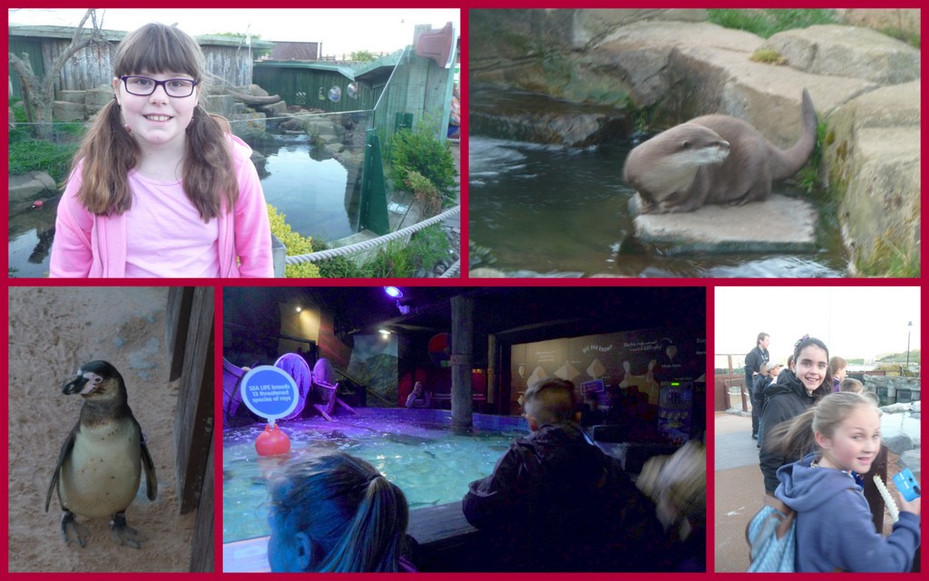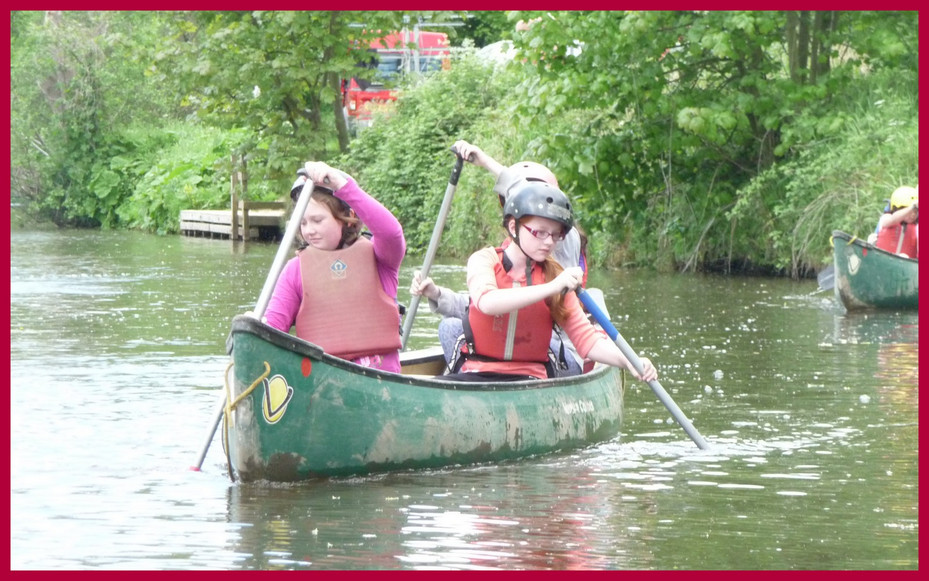 Tudor paintings and Sketches
Class 5DJ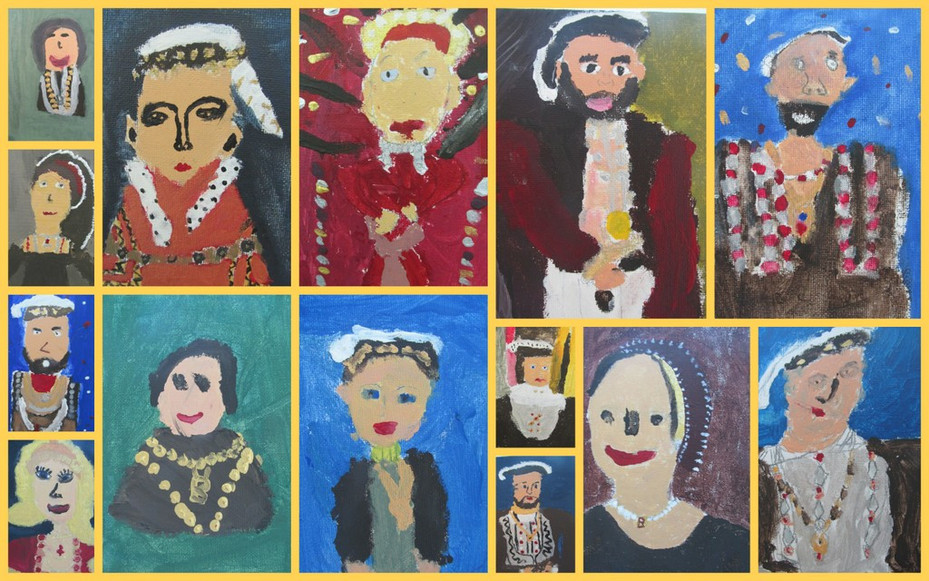 Class 5JS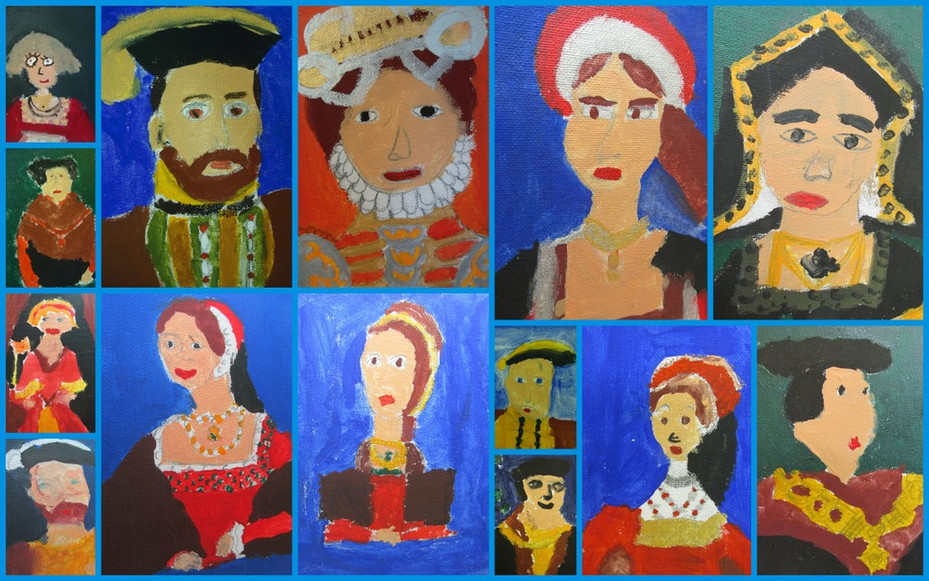 Class 5MG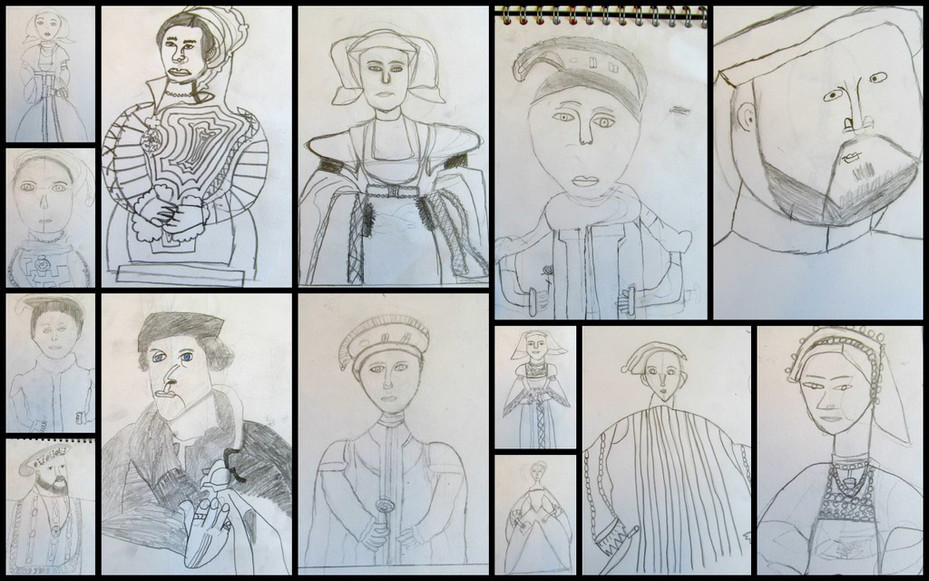 CLASS 5RS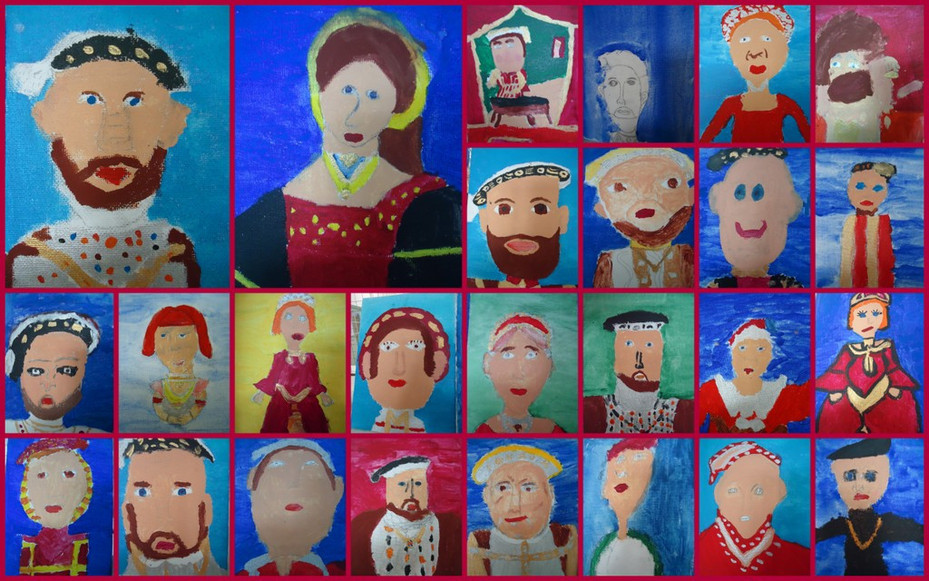 Our Greek painted pots by 5JS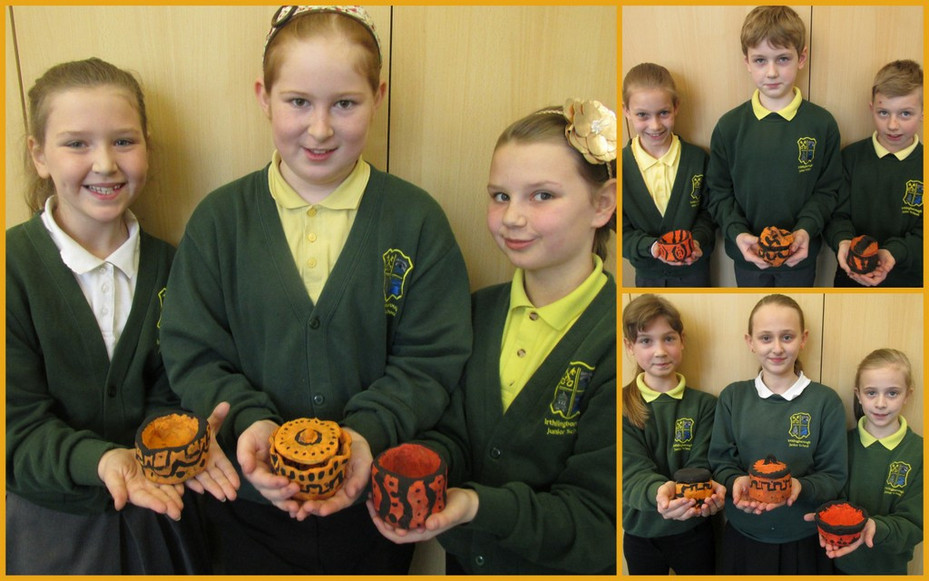 Musical Instruments in 5JS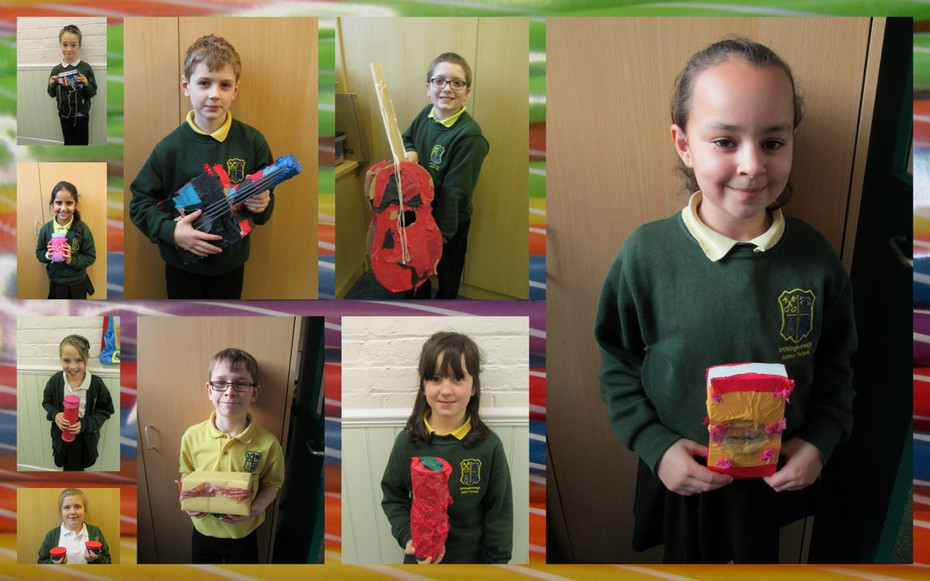 ICT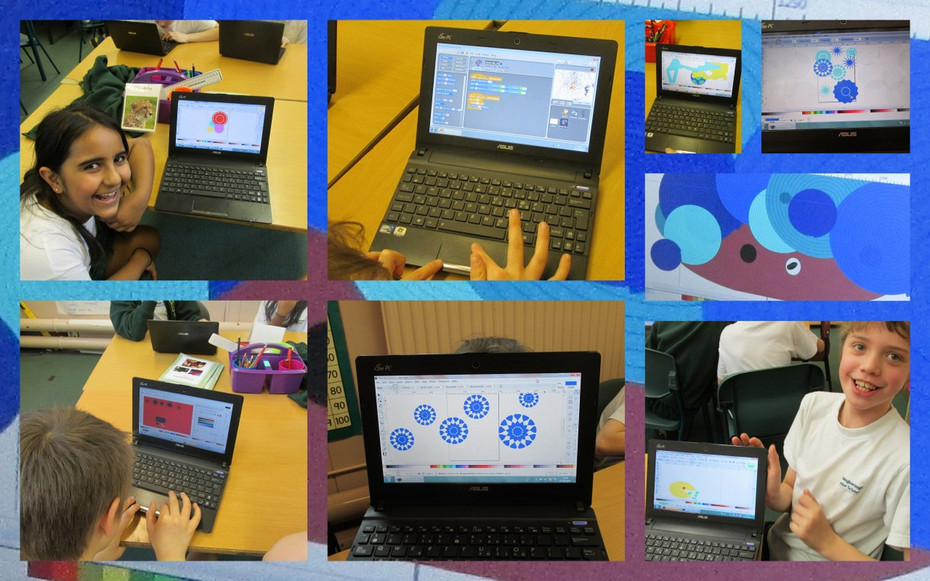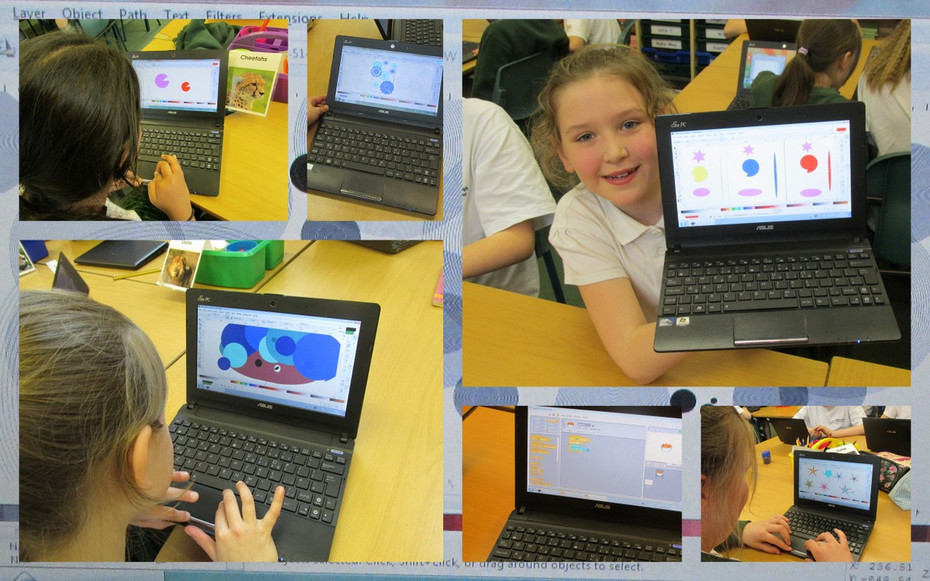 Our Harvest Festival
Space Centre Visit
Scarecrow Festival
Class 5JS made and entered a scarecrow in the Stanwick Scarecrow Festival. We really enjoyed making 'Dave' and he will be returning to school after the festival is over.
Our Sports Day
Scarborough Residential
Non Scarborough Children's week
Brazil World Cup activities
These are some of the activities the children did on Monday on the theme of the World Cup in Brazil they painted the Mascots and made their own Mardi Gras masks. They also enjoyed looking up animals from Brazil and making fact posters about football. Painted multicoloured houses and pasta necklaces.
Other groups were taken off to make and bake biscuits and decorate them later using icing for the England red cross flag. They have also taken part in games up the field, walked to Stanwick lakes and had an afternoon at bowling and swimming.There will be more pictures to follow including the Scarborough Trip.
Clarice Cliff Inspired Paper mache pottery
Our Tudor Display
Tudor paintings and Projects to follow
5MG
5JS & 5SU
5DJ
Beautiful Tudor Houses
Our Amazing Space work!
The children produced some lovely work and models. Their fine work will be displayed again in the Reception area over March.
Christingle with year 5 and 6 at St Peter's Church
Space Centre
Our Visit to The Mandir
Year 5 have been to the Mandir in Wellingborough to look at a Hindu temple for our Hinduism topic in R.E.
The statues of the Gods were amazing and some even looked real!
Our Harvest Festival
Our Harvest Festival pictures by 5SU
Our South American Art
Beautiful Birds by 5MM
Clay Sculptures and Mod roc Toucan by 5SW
Clay Sculptures from 5SW
Amazon Jungle Acrylic paintings by 5SU
Scarborough Residential 2013
Stanwick Lakes visit

On Monday 13th May 5SU and 5SW went to Stanwick Lakes to build shelters and learn survival skills, as part of their Robin Hood topic.
Shelter building was the main activity. Whilst one class went to play in a different area, the other class listened to some safety tips before they started building. There were two rangers who showed them a basic frame for their 'tent' to help them get started. All the children were put into groups. Quickly, the enthusiastic children got their heads around their design for their shelters.
They all tried their hardest to get the result that they did. (Look below to see the results.) All of them were unique and good ideas. One of the popular frames had one branch with a V shape on either side,and a long branch across the top, which was then tied to the other branches. They all very much enjoyed the day at Stanwick, including the staff!
By Megan Lawrence and Ella-Rose.
A Beautiful Tudor Dress
In year 5 Children have brought in their projects a young lady has made a particular good effort in making a Tudor style Dress, Well done!
All projects will be displayed in the school reception over the next few weeks along with this lovely dress.
Our Journey to Jo'burg pictures by 5MM
The Highway man pictures by 5SU
Sulgrave Manor Visit
Despite the inclement weather on Monday 5SU had a very informative and enjoyable day at Master Washington's grand manor house.
We dressed up as Tudors, behaved as Tudor children and saw how rich and poor lived. We enjoyed writing with a quill and ink, learning a little Latin and playing with Tudor toys.
Everyone agreed the outfits looked great and most of us said we would like to return in warmer weather!
Year 5 winners of World Book Day
Best Costume top left
Further work on Space and our mission to Centrum 218
In this new year we have been planning a journey to a new world, Centrum 218. Taking part in physical training to see who would be the fittest to go, writing a CV for the job, working out what we would take with us and what we would leave behind, making badges for the mission and taking only the best with us on our journey.
How would this new planet look? Well we did some wonderful maps to show the landscape and wonderful art to see what would be there for us, some of us will make it there, let the adventure begin!
Below are maps of the planet and Our Mission badges also our work related to going on the mission to Centrum 218.
Lunar Cycles by 5SW
Sunflowers By 5SU
We worked with water colours and mixed paints to understand the work of Vincent Van Gogh.
Year 5 Visit to the National Space Centre
On Thursday 29th November 2012, all the children in Year 5 visited the Space Centre in Leicester.
A fun packed day was had by all, some of the activities included:
Climbing the space tower in the glass lift
Reading a weather report
Activities in the Tranquility Area
We watched the 3D show in the cinema dome
Exploring planets through interactive activities
We have also been very busy creating poems about Space.
Celebrating Diwali with 5MM
Year 5 lovely Children's work
Still Life Art By 5SU
Celebration biscuits
Class 5SU had fun decorating their baked biscuits which they had made from their design booklet. Each cut into different shapes and with a selection of coloured icing and lots of yummy cake decorations these are some of the Celebration biscuits they created.
Also 5SW worked in the kitchens to weigh and mix the ingredients for making their biscuits. They had lots of fun getting mucky and then choosing shape cutters for their design of Celebration biscuits.
National Poetry Day 2012