PTA Halloween Cake Competition fundraiser!
Thank you for all the cakes that were made for last day of term, checking the winners can go online. There were some creative entries to the cake competition and amazing Halloween themed cakes, thank you also to the PTA for coming in to help set up and sell them, always a job well done!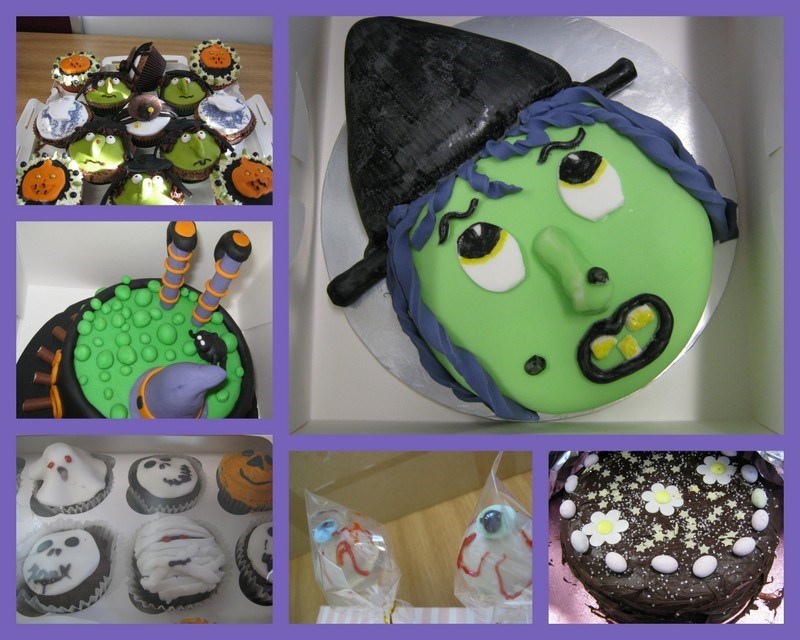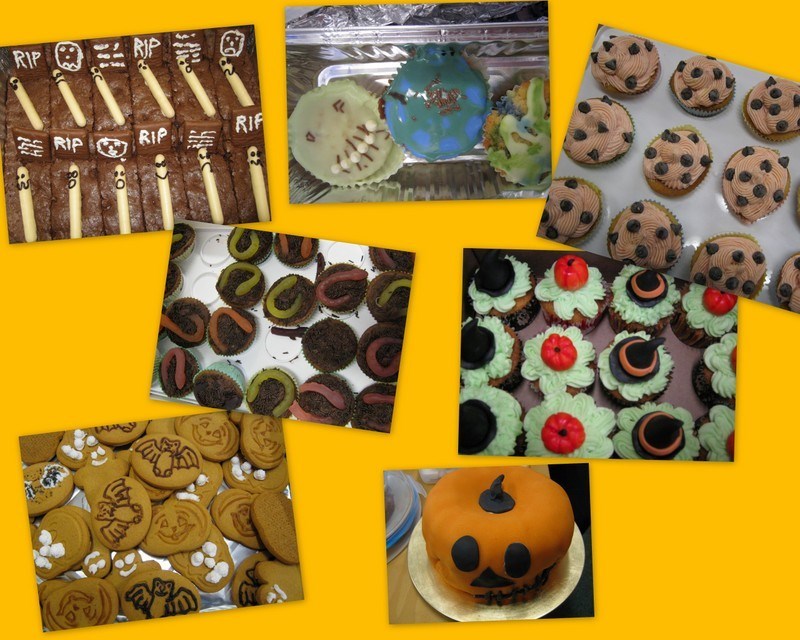 Donating food to NANNA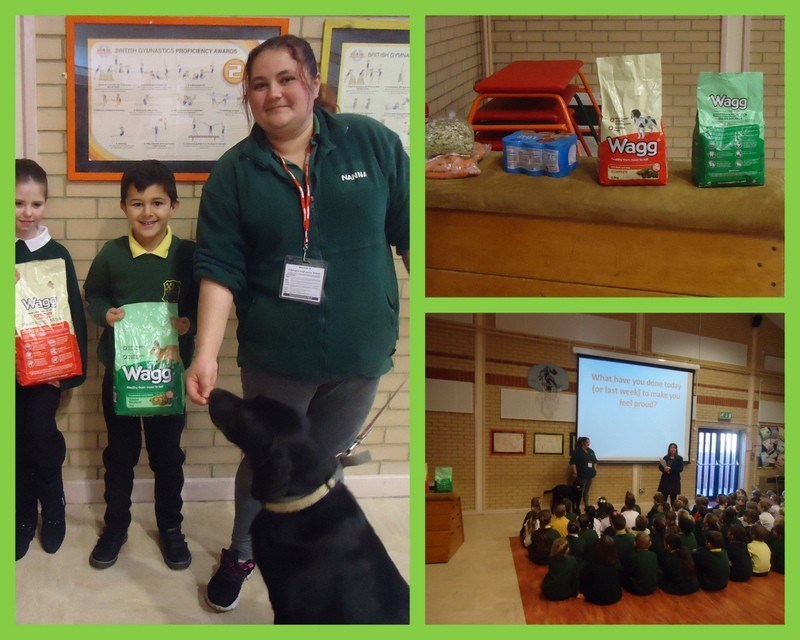 World Book Week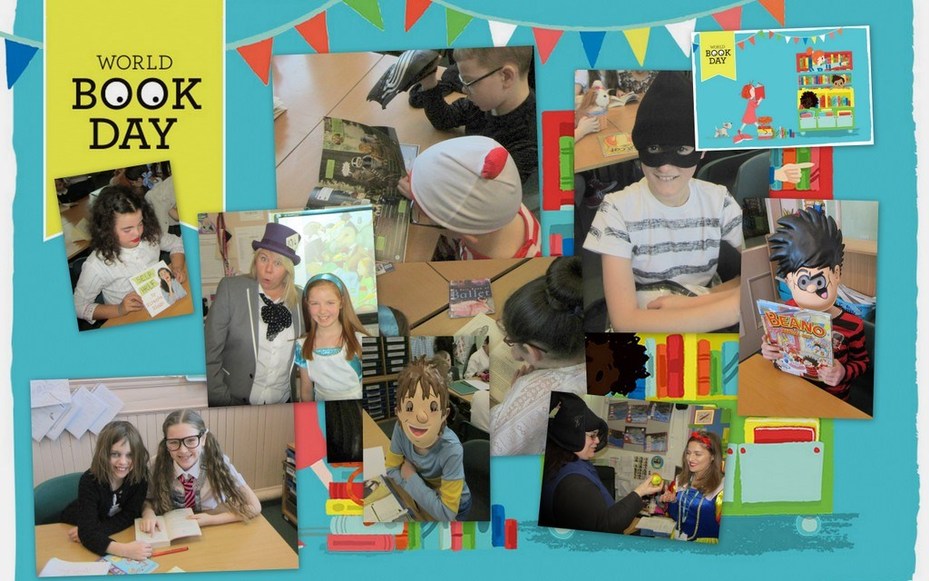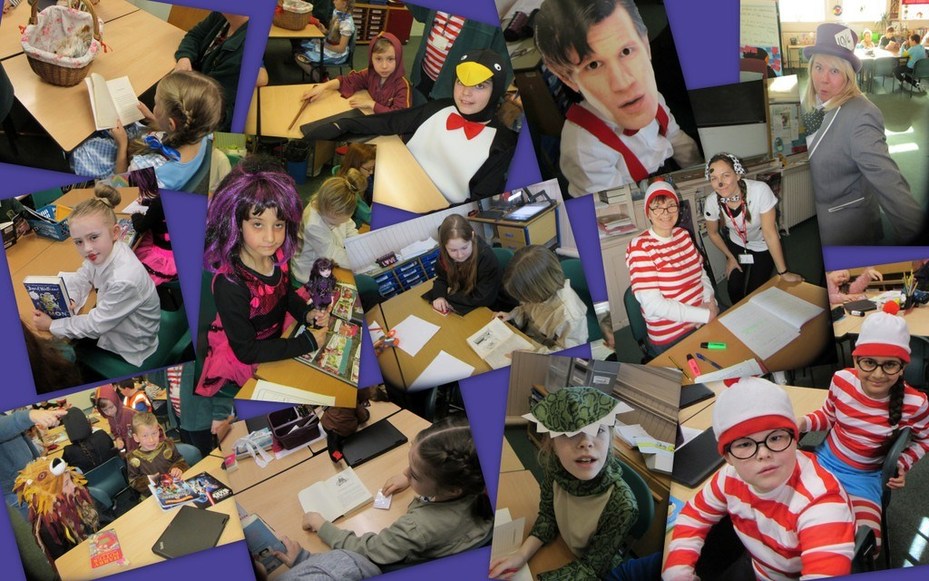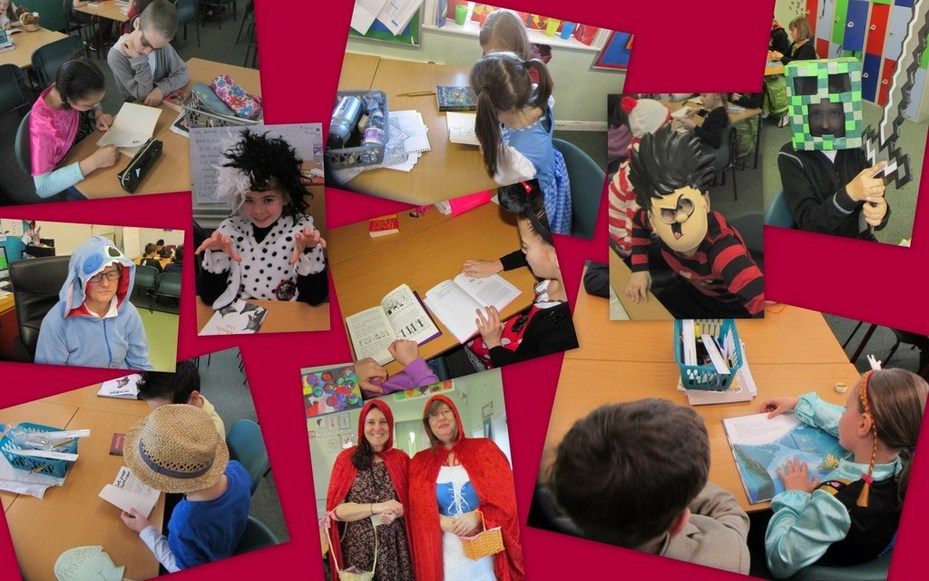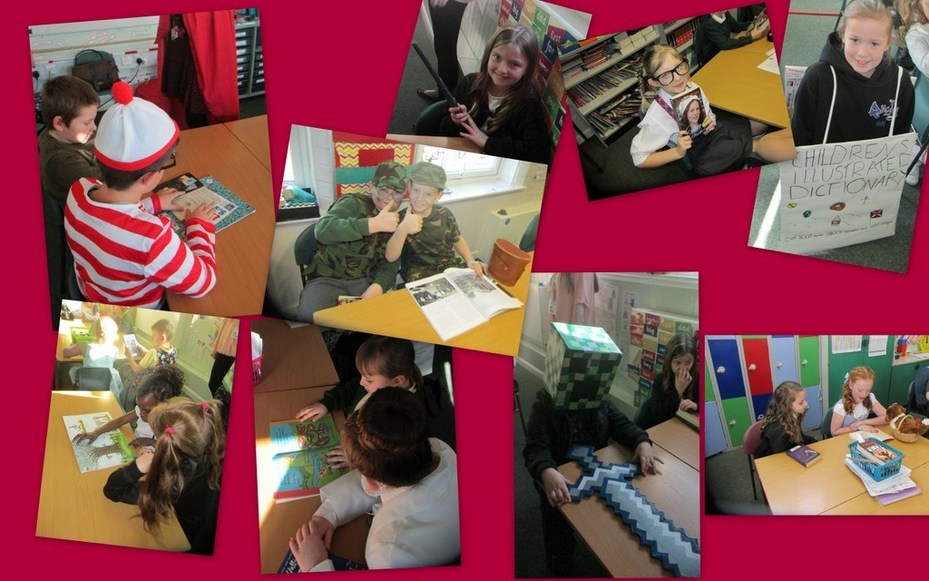 E- Safety
E-Safety Parent Meeting thank you to everybody that came.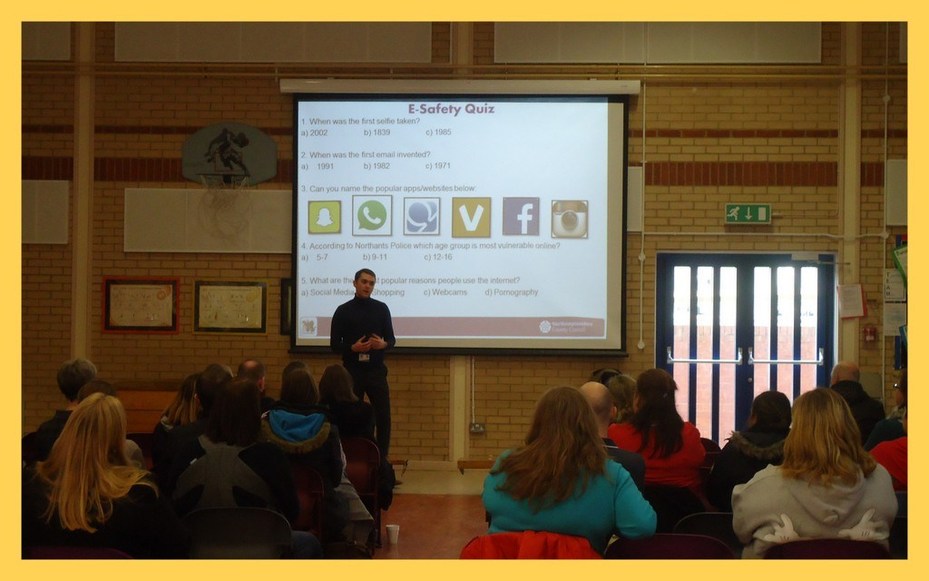 Visit from an Author
We had a fantastic day when Steve Bowkett, our new resident Author, come to visit us.
He introduced himself to each year group and told them some very funny stories!
He is returning in the new year to run some workshops with our children. We are looking forward to it.
HSA World Cup Day Fundraiser
The children had a lovely time dressing up in their favourite kit and winning prizes on the tombola , we raised £451.
Thank you for all the support in fundraising.
Happy Easter
Some of our winners for the Easter Competition
Sports Relief Challenge
Our School Heroes who took on the 3 way challenge to receive their medals
They each had to run a mile, bike a mile and row a mile.
Well done to all of you for trying soo hard!
The One Mile Challenge

Year 3
Year 4
Bikeability Training and challenge
Well done to all those who took part in the Bikeablity course and Challenge!
Sport Relief Rowing by School Staff
Year 6 take on the Rowing Challenge
Year 5 5SU
More to follow..
Irthlingborough Learning Partnership
On Monday 17th March our choir joined with Huxlow Senior Choir andthe Infant School Choir for a magnificent concert, which was held in the main hall at Huxlow Science College. The children sang together in a choir of 100 children and each school contributed their own section as well. Children, staff and parents enjoyed the evening song Well done to everyone!
World Book Day and World Maths Day
World Maths Superhero Day

Dance Club at The Masque Theatre
Congratulations to the children of the Dance Club and to Kerry-Anne for the fantastic contemporary dance that the group performed on Friday evening at the Masque Theatre. They were utterly superb!
Food Bank donation from Children in need
Year 5 Children went to Tescos to purchase food with the money raised from children in need day. £223 was well spent on lots of food and drink which will help those who are need over Christmas.
Thank you again for your support.
Our Wonderful Christmas fair and Our Festival Tree
Our fair was a great success, the children enjoyed making and selling their crafts for money.
All the money raised
will be kept by each year group.
Our Food Bank Tree
We entered a tree decorated with Gingerbread Cookies, Candy Canes Popcorn and chocolate at the Methodist Church Christmas Tree festival. They loved our tree and the many others brought along, the food and decoration will go to The Food Bank in Irthlingborough with our other food donations.
Jeff Rich visits our School for a Drumming Workshop
We have had a fabulous day with Jeff Rich. The Children and Adults thoroughly enjoyed the workshop and everyone participated in the occasion. I think we have several potential drummers in our midst now!
Children in Need
The School has worked very hard to raise money for this special event, from cakes being made and sold to games and quizes. Posters were put up around the school to push the event and clever ideas like guess names of teddies to pinning the patch on Pudsey.
The children should be very proud of themselves for giving their support and time to such a worthy cause. The amount raised was £786.00 and that will be given to
The Philippine Red Cross-International Aid
Children in Need- National Aid
Food Bank- Local Aid
Thank you again to all who helped in the raising of these most vital funds!
Remembrance
The Children from year 3 went to the Irthlingborough gardens to place named crosses in the ground, to remember in silence the soldiers who gave their today so we could have our tomorrow.
On Sunday the Team Captains of our school will be placing our school wreath in honour of those who fought for us and for our peace.
The Harvest
Thank you all for the Harvest food brought in it was distributed by Our Team captains in year 6 around the community
also to the local food bank at the Salavation Army Hall.
The Community Centre Irthlingborough
Year 4 Harvest Festival at St Peter's Church
South American Exhibition
Our School Won The District Sports, Well done I.J.S!
Sports Day
Year 5 and 6
Year 3 and 4
Mr Andy Sawford MP took time out of his busy schedule to "unfurl" our new Ofsted banner.
He addressed the school assembly and spoke warmly to the children, staff and governors about the very good outcome of the Ofsted report.
"We are incredibly proud of our report which highlights children's achievement and behaviour at our school. Our staff and governors have worked tirelessly to ensure that all children enjoy their education and the challenges of learning. We will continue to build on the school's success."
Mrs S Drake Head Teacher
Our Easter Winners
We also had lots of other wonderful entries for the Easter competition, well done for taking part!
We had a fantastic World Book Day!
The whole school swapped classes and we all enjoyed some fun reading.
Mr Cooper was delighted by the children's enthusiasm for reading and thought
the costumes were amazing!

Well done everybody!
Where's Wally?
World Maths Day 2013
We had a morning of activities where children earnt crystals for their team from math challenges from around the world. Red Team won!
A Special Visitor to the School
Mrs Miriam Oliver visited our school today with Mr Michael Yewman from Huxlow Science College.
Mrs Oliver is Head Teacher of a large secondary school in Uganda catering for students aged 12 - 18 years.
She is on a special visit to Huxlow Science College and took time out of her busy schedule to meet our children and staff.
Grand Opening - 9th November 2012
We had a wonderful opening ceremony on Friday when Mr Wooding, Charlie Neal and Anne Panter opened our new building renovations.
Mr Wooding, who is 93 years of age, is the oldest Irthlingborough resident who attended our school. Charlie Neal is our youngest Year 3. We were also extremely lucky to have Anne Panter, Olympian, who gained a bronze medal in the 2012 London Olympics for Hockey.
The event was very special and attended by many friends and associates of the school.
Year 3 children joined together to place crosses in the Irthlingborough Green in memory of those who fought bravely in war and have lost their life.
Our 2012 Art Exhibition



All the children were really excited to see their work finally framed, it was a great success with lots of parents showing their support by viewing and purchasing their children's fantastic masterpieces. There are still some pictures available at the office to collect if you wish to still purchase your child's work.
---
Hunstanton Visit year 3
The visit was for the children to create art from nature.
Sports Relief
Running a mile for sports relief year 3 take to the field.
Year 3 Residential to Whitemoor lakes 2012
Year 4 Residential at Whitemoor Lakes 2012